Ranks first among all legislators in Tennessee Conservation Voters annual scorecard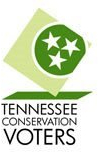 Nashville – Senator Beverly Marrero of Memphis drew high marks Friday for her stewardship of the environment, receiving the highest ranking of any legislator on the Tennessee Conservation Voters' annual scorecard.
"None of us are surprised to see Senator Marrero perched atop the scorecard for the General Assembly," TCV executive director Chris Ford said. "Her voice is strong, and her door is always open to us. Be it advocating against nuclear waste or for clean water, this lady means business when it comes to our health and Tennessee way of life. «Read the rest of this article»
High school seniors in the three regions will win bonds up to $2,000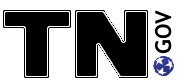 Nashville – It's time for money-savvy high school seniors to put on their thinking caps. The Securities Division of Tennessee's Department of Commerce and Insurance is seeking entries for its annual essay contest.
Tennessee 12th-graders who enter are to write a 1,500-word essay on the topic "What is your definition of financial wealth, and how do you plan to achieve it?" There will be two winners selected from the state's eastern, middle and western regions. First-place winners will receive a $2,000 savings bond; second-place winners will be awarded a $1,000 savings bond. «Read the rest of this article»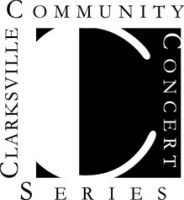 On a frigid Tuesday morning last January, Gabriela Montero sat down at a Steinway to give a brief, outdoor performance. Joining her on the steps of the U.S. Capitol in Washington, D.C., were musical luminaries such as Yo-Yo Ma, Itzhak Perlman and Anthony McGill.
It was bitterly cold outside, as millions of people watched the trembling masters perform John William's score "Air and Simple Gifts." A few minutes after the applause abated that sunny day, Barack Obama formally took the oath of office as president of the United States.
«Read the rest of this article»

How to Do Business with Hemlock Semiconductor, L.L.C. on Thursday, October 29, 2009 from 8:00 a.m. – 10:00 a.m. at the Riverview Inn, 50 College Street. This morning seminar will be conducted by the Hemlock Semiconductor, L.L.C. (HS, L.L.C.) procurement team. The target audiences are vendors, suppliers, and contractors that wish to do business with HS, L.L.C. in the future. You will discover the types of needs the company has, learn about their bidding and certification process, and have an opportunity to ask pertinent questions. «Read the rest of this article»
The Salvation Army will host a pancake breakfast on Saturday, October 10, 7:00 am until 10:00 am, at the James D. Amos Shelter (210 Kraft Street, Clarksville, TN). Tickets are $5 each. Proceeds from the breakfast will benefit Shelter operations. Tickets may be purchased at the door. For tickets or more information contact Kari Rassas, 931-237-4644 or the Shelter at 931-552-5350.