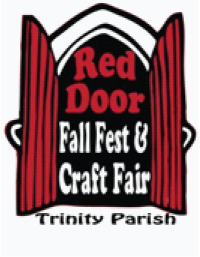 Trinity Episcopal Church & Clarksville Family Magazine are resurrecting what was once an annual event! The Red Door Fall Fest & Craft Fair. The event will be held on Saturday, October 10th, 2009, from 10:00 am – 4:00 pm at Trinity Church (317 Franklin Street). Come rain or Shine. There will be a lot of family friendly activities including:
Over 30 vendors
Pumpkin Chunkin'
Cake Walks
Photo Booth
Loads of children's games, some with prizes
Face Painting
Food (Home Made Brunswick Stew!
a Silent auction
And much more. «Read the rest of this article»
The H1N1 task force at APSU continues to track cases of flu suspected to be H1N1. The task force has 50 suspected flu-like illnesses reported from Sept. 26 – Oct. 2.
The task force began tracking cases with the beginning of the fall semester on Aug. 29. During the previous two weeks, the task force recorded 18 cases from Sept. 12-18 and 32 cases from Sept. 19-25. The University task force is collecting data from faculty and staff who report cases to a campus e-mail address set up through the APSU Health Services Web site for task force efforts. Student cases are reported to the task force by faculty who have been contacted by their students who are absent and indicate they are experiencing flu-like symptoms or have been diagnosed by a private physician. Student cases are also reported when diagnosed by the APSU Health Services staff.
University officials continue to educate and remind the University community of preventative measures you can use to avoid flu viruses that include: «Read the rest of this article»
October is Breast Cancer Awareness Month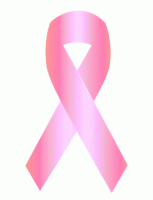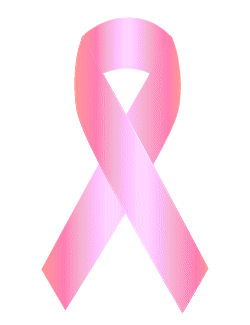 When we all get busy and preoccupied with other things, it is easy to forget the things we need to do for ourselves, including the tests and other measures that help catch and prevent breast cancer.
Most of us know those who have beaten breast cancer. In the U.S. alone, there are more than 2 million breast cancer survivors. This may give some a false sense of security, making it less likely they will take preventative measures.
The fact remains, however, that when breast cancer is caught at its earliest stages, the survival rate is 98 percent. A number like that should be motivation to get a regular mammogram and other screenings.
Almost 200,000 Americans will be diagnosed with breast cancer this year, and, sadly, more than 40,000 will die from the disease. In Tennessee alone, almost 4,000 women will be diagnosed with breast cancer this year, and more than 900 will die from the disease.
As October is National Breast Cancer Awareness Month, it is a great time to recommit to your breast health, as well as remind friends and family to have their screenings. «Read the rest of this article»
The "Cash for Clunkers" program for new cars may have ended, but the IRS wants to remind taxpayers that many people might overlook another special break available. If you buy a new vehicle this year, there's a special federal tax deduction available that can help you save money, in some cases hundreds of dollars. This tax break will allow people who buy a new vehicle in 2009 to deduct the sales and excise taxes they pay when they file their tax return next year.  The tax deduction is available on the 2009 federal tax return even for those who claim the standard deduction.
«Read the rest of this article»
Tennesseans' largest fire hazards lurk in plain sight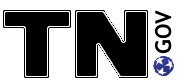 Nashville – Governor Phil Bredesen has designated October as Fire Prevention Month, and the State Fire Marshal's Office is reminding Tennesseans to regularly check their homes for hazards that could lead to fires.
"Tennessee occupies an undesirable ranking in the country for fire deaths. Falling asleep while smoking in bed or in a comfortable chair remains a significant cause of fire deaths in Tennessee," says Department of Commerce and Insurance Commissioner and State Fire Marshal Leslie A. Newman. "If you smoke, make sure your home's smoke detectors are functioning properly."
«Read the rest of this article»
High school students interested in knowing more about attending Austin Peay State University are encouraged to visit campus during Fall 2009 AP Day, Oct. 10 or Nov. 14, both of which are Saturdays.
University faculty, staff and students will provide the same informational sessions and activities on both days.
Check-in for both days is from 10-11:30 a.m. in the Foy Fitness and Recreation Center. Students and their parents will receive tickets for lunch in the campus cafeteria, located on the main floor of Morgan University Center. Also, during that time, guests will have opportunities to tour the campus and meet with professors and current Austin Peay students. «Read the rest of this article»
Nashville – In recognition of Mental Illness Awareness Week (October 4 – 10, 2009), the Tennessee Department of Mental Health and Developmental Disabilities is encouraging Tennesseans to increase their awareness of mental health and illness.
Mental illnesses and disorders are health conditions characterized by alterations in thinking, mood, or behavior, and are associated with impaired functioning or ways of talking, feeling, and acting. One in four Tennesseans will have a diagnosable mental disorder this year.
"Mental disorders are highly prevalent in our society and seriously impact families and communities," said TDMHDD Commissioner Virginia Trotter Betts. "Mental illnesses are real illnesses for which there are proven treatments and real solutions. Mental Illnesses are just as diagnosable and just as successfully treatable as most other physical illnesses." «Read the rest of this article»
THE 25th Annual Putnam County Spelling Bee is at the Roxy for only a few more days.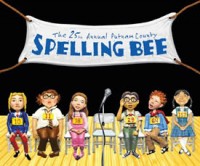 Get tickets while you still can! The two-time Tony Award-winning musical has left audiences across America breathless with laughter.
Six youthful over-achievers aspire to become the next Spelling Bee Champion, all the while comically lamenting the woes of adolescence. Four volunteers from the audience participate as spelling bee contestants, and get pulled into various scenes and musical numbers. Volunteers to participate onstage are recruited as the audience arrives for the show.
The 25th Annual Putnam County Spelling Bee has gained national fame with its hallmark improvisation and audience participation, which makes every night a unique experience! Evening productions are rated PG for moderate language and sexual humor. Risqué material will be omitted from daytime productions. «Read the rest of this article»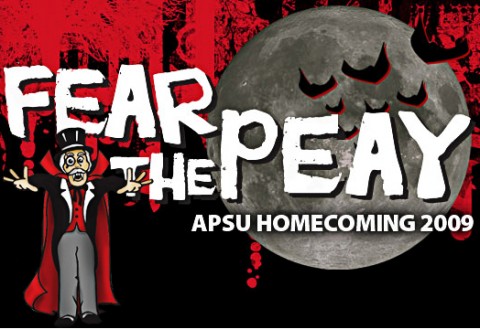 «Read the rest of this article»