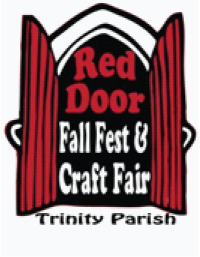 Trinity Episcopal Church & Clarksville Family Magazine are resurrecting what was once an annual event! The Red Door Fall Fest & Craft Fair. The event will be held on Saturday, October 10th, 2009, from 10:00 am – 4:00 pm at Trinity Church (317 Franklin Street). Come rain or Shine. There will be a lot of family friendly activities including:
Over 30 vendors
Pumpkin Chunkin'
Cake Walks
Photo Booth
Loads of children's games, some with prizes
Face Painting
Food (Home Made Brunswick Stew!
a Silent auction
And much more.
Many years ago, Trinity Episcopal Church had a huge annual craft fair that many made sure to schedule on their calendar each year for their early Christmas gift shopping. Now, over a decade later, the members of the Trinity fund raising committee have decided it is time to resurrect this exciting event. Not to be out done by the previous event coordinators, we have all kinds of new plans in the making!
First, we start with PUNKIN' CHUCKIN'! It turns out this is a fad that is HUGE, but we had no idea until we Googled it. Go ahead… give it a try! You will get thousands of images, articles and instructions on how to make your own catapult for your pumpkin. For those who have never heard of this new funomenon here is what Wikipedia says, "Pumpkin chunking (or Punkin' Chunkin' or pumpkin chucking) is hurling a pumpkin by mechanical means over great heights and distances in an attempt to hurl the pumpkin the farthest." Sounds fun right? Ok, and a bit messy! We will have a mini version of these catapults so the kids can watch their pumpkins fly!
Next, we have a huge cauldron that we are going to boil up some Brunswick stew! The recipe we are using is an original from Brunswick County, Virginia, and has the ability to keep away the chill on those nice
fall evenings. You can pre-order a take home container for $7 per quart or purchase a bowl to enjoy that day while walking around the festival and craft fair.
We will have lots of children's games to play, all sponsored by Clarksville Family Magazine! We will have bobbing for apples, a fishing game, ball toss, face painting, and more! And you know the saying, "It
isn't a cakewalk"? Well, this time it is! We have three cakewalks scheduled with more cakes to give away than you can shake a spatula at! The walks will be at 10:30 a.m., 12:30 p.m. and 2:30 p.m.
A photo booth is also going to be set up for everyone to get their fall photos taken by local photographer, Ashley Richardson. Ashley is planning on a great fall display for these photos and will print some
photos for you immediately. You will also be able to order more for later delivery.
We will have a silent auction with all different themes, including scrapbooking, University of TN, Spa & Bath, Hodgepodge basket, Trinity photos and many more.
So come give this family event a try. Bring your family, your checkbook, your appetite and your friends!
For more information, call 645-2458
About Kendall Welsh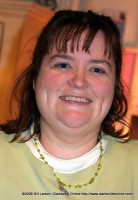 Kendall Welsh is a member of Trinity Episcopal Church, a mother of two, the owner of BTR Designs, and is the Manager of the ARTifacts Emporium in Downtown Clarksville.
About Clarksville Family Magazine
This originally appeared in the October issue of Clarksville Family Magazine and was republished here with their generous permission. Their high quality magazine is aimed at parents and families, and the businesses which want to reach them. Clarksville Family Magazine is published by Carla & and Cliff Lavergne. They started publication in April of 2007, and currently publish and distribute 10,000 issues a month, which are available free of charge at various locations around Clarksville.