Nashville – The Tennessee Department of Education has been awarded a $3.4 million grant through the United States Department of Education's Office of Special Education Programs to improve the lives of special education students through instructional services.
"Our goal is for all Tennessee students to gain the knowledge and skills to live full, productive lives," Education Commissioner Timothy Webb said. "This grant will allow us to provide students the services they need and improve the education climate all around." «Read the rest of this article»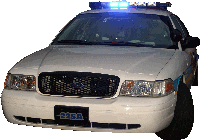 The Clarksville Police Department, Citizen's Police Academy Alumni, Montgomery County Sheriff's Department, Fort Campbell MP's, and TWRA officers are holding their 3rd Annual Kids and Cops event at Kmart (2780 Wilma Rudolph Blvd) on Saturday, October 10, 2009 from 10:00 am till 2:00 pm.    It offers residents of all ages to meet local law enforcement in a social type environment.  It also offers law enforcement an opportunity to showcase some of their equipment and to interact with children and adults alike. Officers will also be on hand conducting free Car seat inspections.
«Read the rest of this article»
Businesses planning to claim the recently-expanded work opportunity tax credit for eligible unemployed veterans and disconnected youth hired before mid-September now have until Oct. 17 to request the certification required for these workers, according to the Internal Revenue Service.
In Notice 2009-69, released in August, the IRS extended the certification deadline from Aug. 17, 2009, to Oct. 17, 2009, and clarified the definition of "disconnected youth." Revised Form 8850 , available on IRS.gov, is used by employers to request certification from their state workforce agency. «Read the rest of this article»
The exhibit "Modern Light: Selections from the Jim and Nan Robertson Photography Collection,"  opened in the Trahern Gallery at APSU on Oct. 5th, and will run through Oct. 28th.
In the late 1970s, some of the world's top photographers made their way to a small art gallery in Scottsdale, Ariz.
Luminaries in this field, such as Bill Brandt and Bruce Barnbaum, displayed their work at the Fifth Avenue Gallery of Photography, located in the heart of the city's art district. Sometimes, they left a few prints behind as a gift to gallery owner Jim Robertson.
Those photos joined an already impressive collection owned by Jim and his wife Nan. When the couple later moved to Dover, Tenn., the works decorated the walls of their home. But after years of privately enjoying these photographs, the Robertsons made a surprising decision. One afternoon last spring, Jim picked up the telephone and called Austin Peay State University.
«Read the rest of this article»