How to lower your risk and protect yourself
By Stacey Colino from Woman's Day

Ask any woman what disease she's most afraid of, and chances are she'll say breast cancer. "Almost everyone knows someone who did everything 'right' and still got breast cancer," says Victoria Seewaldt, MD, who is co-leader of the breast and ovarian cancer program at the Duke University Comprehensive Cancer Center. "That can make women feel like they have no control."
While you can't control your genes, there are powerful steps you can take to protect yourself. But experts say there's a lot of confusion about what really matters. Here's what they want you to know about… «Read the rest of this article»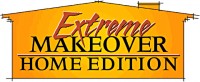 How do you build a dream? For ABC's Extreme Makeover Home Edition you do it one family at a time. You take community craftsmen, area businesses, and every day people like you and me. You mix them all together, and 106 hours later something wonderful comes out. In this case it's a new home for a deserving family; a renewed sense for people in the community, that yes we can make a difference; and for the people who worked on making it all come true, a sense of accomplishing something special.
On Oct. 17th, a Clarksville area families home will be demolished, rebuilt, furnished and decorated in under 106 hours. The work will be done using local volunteers under the direction of builders Bert Singletary and Don Duncan. It is anticipated that more than 2,000 volunteers from the Montgomery County area will participate in the exciting one-week project.Volunteer sign ups are still being accepted at the build website – www.extremevolunteer.com.  Volunteer guideline information is available on the website.
«Read the rest of this article»

The Clarksville Gas and Water Department will perform sewer line smoke testing in the Green Acres subdivision from Tiny Town Road to State Line Road beginning Monday, October 12th, through Friday, October 16th. Smoke testing is a cost-effective preventative maintenance method to identify possible defects, cracks or opening in the City's wastewater collection system to help crews locate areas in the sewer line for further examination.
Area residents may see "smoke testing" signs in their neighborhood and should not be alarmed if smoke is rising from manholes or sewer line right-of-ways as testing progresses. Residents may contact the on-site crew if smoke is noticed in or around the home.