Fall is a wonderful time to roam around Dunbar Cave State Natural Area (always staying on the trails, of course!) You will notice the progression of plants you saw earlier in the year, moving from flower to seed. In an earlier article, you saw the Swamp Milkweed (pink ballerina flowers) growing along the lake. Now we see the pods formed by those flowers – green, pointed, holding hundreds of future plants. They are not yet to the point of splitting open and showing the parachute seeds typical of milkweeds.
«Read the rest of this article»


The weekly Clarksville Parks and Recreation Department Recreation Report provides Clarksvillians with a glimpse at the activities and events that are available from the Parks and Recreation Department for them to enjoy together as a family. This weeks highlights include:
Bark Park
Halloween events
Community Center Hours
Safety Saturday Day
«Read the rest of this article»
By Vanderbilt's definition, I am an "extreme commuter". I commute 2 hours, everyday, for over 12 years. That's roughly 6,000 hours or the equivalent of 3 years of 40 hours work weeks battling traffic and sitting in traffic jams. Naturally, I was drawn to this book.
I did have concerns that the book could be dreadfully boring. However, I was pleasantly surprised at how Vanderbilt kept my interest; I couldn't put the book down. He does a stunning job of reducing decades of research into a 286 page book.
The book is not just on traffic congestion. It discusses at length issues of engineering, driver psychology, and traffic issues world wide. Instead of summarizing what the book is about, it may be better to list some of the questions/topics addressed by Vanderbilt: «Read the rest of this article»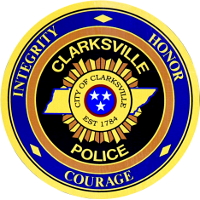 On October 10, 2009, around 3:47 a.m., Clarksville officers were helping with traffic control on the interstate, between exit 8 and 11 westbound, while THP was working a two car accident.  Officer Brad Holder had his Ford Crown Victoria patrol car parked, westbound in the left lane, behind a 2006 Chrysler 300 disabled during the crash.  He had his patrol car's emergency blue lights activated as well as his right arrow directional to inform motorists to move to the right.
A vehicle, a 2005 Lincoln LS, driven by Kenneth Davis, 20, of Ft Campbell, KY traveling westbound, collided with the rear end of the parked patrol car and pushed it into the rear of the Chrysler 300.  The patrol car and Chrysler were unoccupied at the time of the crash.
«Read the rest of this article»