This is this year's last Jammin' in Alley concert

Folks will be Jammin' in the Alley for the last time this season on Friday, October 16. This month's concert begins at 7 p.m. and features the group Blues News
Enjoy fun music and dancing in the crisp autumn air right in Downtown Clarksville. Grab a bite to eat while you listen to the band. Restaurants on Strawberry Alley will offer outdoor dining to concert goers. As always, admission is free. Seats are provided, but patrons are welcome to bring their own.
This year's Jammin' in the Alley concert series began in May and finishes up this month.
«Read the rest of this article»
Some of Tennessee's smallest inhabitants are finally getting their due next week. That's because Governor Phil Bredesen is recognizing the "important role" insects play in the lives of humans by proclaiming Oct. 11 through Oct. 17 as "Tennessee Entomology Week."
This designation corresponds with the 36th Annual Meeting of the Tennessee Entomological Society (TES), which brings together the top scientists in the state who specialize in studying insects.
This year's meeting will be held Oct. 15-16 at the Tennessee Department of Agriculture's Ellington Agricultural Center in Nashville, and it will recognize excellence in the field of entomology by both professionals with years of experience and up-and-coming high school students. «Read the rest of this article»
Earth Science Week Toolkits Available to Teachers Across the State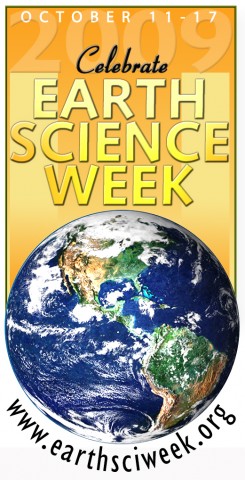 Nashville – Governor Phil Bredesen has proclaimed Oct. 11-17 as Earth Science Week in Tennessee, promoting the important role that geology and other earth sciences play in Tennessee's safety, health, welfare and economy.
As part of Earth Science Week, the Tennessee Department of Environment and Conservation's Division of Geology, in partnership with the American Geological Institute, has a limited number of Earth Science Week toolkits to distribute to earth science teachers across the state. This year's toolkits include posters, calendars, resources and reading materials, field notebooks, and CDs and DVDs, with an emphasis on understanding climate and climate change.
"Earth Science Week provides an opportunity for Tennesseans to seek a greater understanding of the value of research and an appreciation for the importance of finding and conserving mineral, energy and water resources important to the state's continuing prosperity," said Bredesen. "I'm pleased we can offer educational tools to earth science teachers to help continue their efforts to raise awareness in the classroom." «Read the rest of this article»
The Service Employees International Union (SEIU) has become a favorite target of the extreme right wing. As SEIU becomes a more significant force for change in this country, we are going to continue to be hit by the same extreme right-wing attack machine that is trying to block healthcare reform and regulatory reform – the change this country needs to help working families and to rebuild the middle class.
The radical right in this country wants nothing more than to make SEIU, grassroots community groups, and any individual who fights against the status quo their next casualty. They are seeking to silence the voices of those men and women who suffered the most under 8 years of extreme right-wing policies, and to smear anyone who stands up for those men and women. Right now, there are daily attacks from conservative radio and TV pundits on us for our work on healthcare, labor rights, immigration, and our working relationship with community and progressive organizations – most recently ACORN.
http://www.youtube.com/watch?v=RJSZromz9R0 «Read the rest of this article»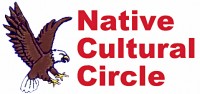 The Native Cultural Circle closed out their 12th Annual Intertribal Powwow Sunday. The Powwow showcases the culture, heritage, and traditions of all Native Americans. The Powwow opened Saturday morning with the third annual Trail of Tears Memorial Walk.
The walk remembers the plight of the Native Americans forced from their ancestral homes to the Indian territory in what became the State of Oklahoma. Diary records of the removal mentioned Port Royal, the last stop before leaving Tennessee, as an encampment site where the Cherokee stayed to re-supply, grind corn and rest. Hundreds of Cherokee died during their trip west, and thousands more perished as a consequence of relocation.
«Read the rest of this article»