Update: Article updated with the victims name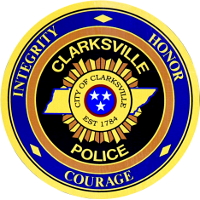 On October 15, 2009, TORSAUNT LAMONT SHANKLIN (B/M, DOB: 7/11/87, Given Address: 523 Wisdom Street, Clarksville, TN) was charged with:  CRIMINAL HOMICIDE.  He is being held without Bond.
On October 14, 2009 around 11:37 p.m., officers responded to a residence at 922 Poppy Drive in reference to a person that had been shot.  When officers arrived, they found  AMANDA MARIE SHOREY,  32 year old female had been shot.  The victim died at scene.  Detective Tim Finley arrived at the scene and took over the investigation.  During the course of his investigation, he found that witnesses had heard the victim yell that TORSAUNT LAMONT SHANKLIN had swung at her.  Two of the witnesses attempted to push SHANKLIN away from the victim.  One of the witnesses, at some point during the altercation, had a handgun fall from the waistband of his pants.  SHANKLIN picked up the gun and started shooting.  He admitted to firing the gun four or five times after he picked the gun up from the floor.
«Read the rest of this article»
Use common sense, street smarts for cyber security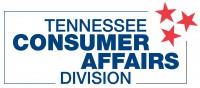 Nashville – Technology tends to make life more convenient. Through the Internet, you can make travel arrangements, modify investment portfolios and secure loans. Products and services from around the globe are only a click away. Unfortunately, the same can be said for hackers and identity thieves.
October is National Cyber Security Awareness Month. Consumers must be vigilant by employing the latest in security technology and by employing the same intuition that is used in the "offline" world.
"Cyber criminals are opportunistic," says Consumer Affairs Director Mary Clement. "They seek out vulnerabilities on computers to send spam and phishing e-mails or try to trick consumers into providing information that allows them to wipe out bank accounts and steal identities." «Read the rest of this article»
In observance of National Disability Employment Awareness Month, Austin Peay State University's Office of Disability Services and the University Recreation Office present the annual Wheelchair Basketball Game.
The event will be held at 6:30 p.m., Wednesday, Oct. 21 at the Foy Fitness and Recreation Center. Admission to the game is free. Snacks and refreshments will be available.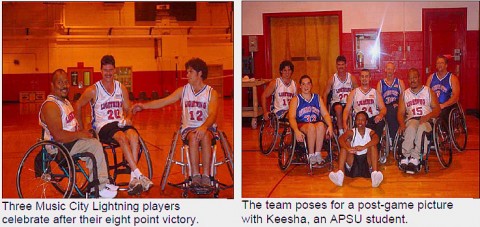 «Read the rest of this article»
The Tri-Cities Magicians' Society, a group of magicians from Clarksville, Ft. Campbell, and Hopkinsville, meets the third Tuesday of each month to have dinner, talk magic, share tricks & ideas, and plan shows and events.
The group invites area magicians and anyone interested in magic to join them.
The Tri-Cities Magicians' Society's next meeting is October 20 at 6:30 p.m. at Shoney's on Wilma Rudolph Boulevard.

Gas and Water construction workers will performing maintenance on a 12-inch water main at the intersection of International Blvd. and Hwy 79. Weather permitting the work will start Saturday, October 17, 2009 at 6:00 a.m., and is expected last until 12:00 p.m.
Tennessee's "Top Spot" is living up to its billing when it comes to economic benchmarks. CNNMoney.com recently ranked the City of Clarksville as the fourth best place to launch a business among all midsized cities in America.
"This is great news for Clarksville. Our city continues to be a state and national leader in many economic respects," said Mayor Johnny Piper. "More and more people are discovering what we've known all along, that our community not only offers a tremendous quality of life, but that our business and economic environment is one of the bright spots in our country's economic climate."
Clarksville, the fifth largest city in the state, was the only Tennessee city to appear on CNNMoney.com's list of 50 best places for businesses. The list measures various small business indicators and is produced by CNN's Fortune Small Business magazine. «Read the rest of this article»