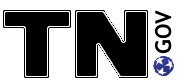 The Tennessee State Library and Archives (TSLA) will host the latest in a series of workshops and seminars, titled "Wills, Estates, and Vocabulary," on Saturday, October 24, from 9 a.m. until 11 a.m. at the State Library and Archives building, which is located at 403 Seventh Avenue North in Nashville.
The workshop will be presented by Nashville attorney Paul R. White and is structured to cover the history of wills, their legal significance, their specific vocabulary and how to effectively transcribe them. It will also cover the administration of estates and the genealogical information to be garnered from wills and estate administrations. There will be discussion of legal vocabulary relative to genealogical records.
Paul R. White is a Nashville attorney who also researches and writes on genealogical and historical topics. He is the author of Taproots: A Virginia Carolina Legacy and "George Washington: America's Man for All Seasons," which appeared in the DAR National Magazine in May 1993.
Those wishing to attend the workshop must contact TSLA to reserve a seat as the number of attendees is limited. Reservations can be made via e-mail. Patrons can also register by telephone by calling 615-741-2764. Parking is available in front, on the side and in back of the Library and Archives building.