Event will feature outdoor drama "Liberty!" for first time in Nashville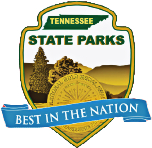 Nashville – The sixth annual Tennessee's History Festival will be held Oct. 23-24 at Bicentennial Capitol Mall State Park in Nashville. This event blends education and entertainment, allowing school groups and families alike to experience nearly five centuries of Tennessee history. Last year, the festival drew more than 6,000 visitors to the park.
A highlight at this year's festival will be the state's official outdoor drama, Liberty!, which will be performed for the first time in Nashville. For more than 30 years, Liberty! has been drawing visitors from across the country to Sycamore Shoals in northeast Tennessee to learn about the compelling stories of Tennessee's frontier territory that shaped the outcome of the Revolutionary War. Original cast and crew will be delivering special performances of Liberty! at 11 a.m. and 2 p.m. during the two-day event in the park's amphitheater. These shows are made possible by Sycamore Shoals State Park and Friends of Sycamore Shoals State Park.
"Tennessee's History Festival offers something for the entire family and all age groups," said Park Manager Mike Cole. "These actors and exhibits highlight major players and events before and after Tennessee's 213 years of statehood. We are pleased to make our park available to the many people interested in sharing and learning about Tennessee's unique history."
Additional activities at Tennessee's History Festival will include a living timeline, beginning with the period of the Woodland Indians and De Soto's explorations for Spain, concluding with Tennessee's more recent military role in the Gulf Wars. Tennessee stories will come alive along the park's History Wall as great characters such as Sgt. Alvin C. York interact with park visitors.
Visitors also will have an opportunity to see an entire Colonial camp with Native Americans, long hunters and period demonstrators from the late 18th century. A comprehensive representation of the Civil War complete with Union and Confederate camps will reflect this era, including cannon firing and mock battles on the park lawn.
The festival is free and open to the public. Activities will be offered from 10 a.m. to 5 p.m. each day. School groups are encouraged to plan their visits for Oct. 23 and register in advance. Educators may arrange for bus parking and special informational packets for their visits.
Tennessee's History Festival is made possible by the generous support of Tennessee State Parks, Bridgestone Americas, the Doubletree Hotel and the Friends of Bicentennial Capitol Mall State Park.
Bicentennial Capitol Mall State Park is located at the foot of the State Capitol. The park is bordered by James Robertson Parkway, Jefferson Street and Sixth and Seventh Avenues. For more information about the park, please visit www.tnstateparks.com/Bicentennial
For more information about Tennessee's History Festival at Bicentennial Capitol Mall State Park, call the park office at (615) 741-5280.