Six alumni from Austin Peay State University will be honored Saturday, Oct. 31 during the Alumni Awards Brunch, held as part of the University's Homecoming 2009 festivities.
The brunch will be at 11 a.m., Saturday, Oct. 31 in the Morgan University Center Ballroom. Cost is $25 per person, and advance reservations are required by Wednesday, Oct. 28. The event is open to the public.
For more information or reservations, call the Alumni Relations Office, (931) 221-7979 or 1-800-264-2586.
The following individuals, with information about each provided, will be presented with outstanding alumni awards:
Outstanding Young Alumnus – Robert James "Jamie" Spicer, M.D. ('94)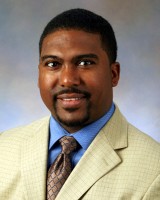 Dr. Jamie Spicer, of Gainesville, Fla., may best be remembered around campus for his days playing football with the APSU Governors. He came to the University from Waverly Central High School in Waverly, on a football scholarship and quickly made a name for himself.
After graduating in 1994, he traveled to Europe, where he played football for one season in Nurnberg, Germany, for the Nurnberg Rams. But while a student at APSU, he built the foundations of his future career as a physician, majoring in biology with a minor in chemistry. Upon his return to the United States, Spicer resumed those studies by earning a Master of Science degree in biology from Tennessee State University.
He then combined his two interests and took a job as a science teacher and assistant football coach at Joe Shafer Middle School in Sumner County. The following year, Spicer again found himself as a student at Meharry Medical College, where he graduated in May 2005 with a 3.4 GPA.
From there, he traveled to Johnson City, and began an internship in internal medicine at East Tennessee State University's James H. Quillen College of Medicine. A year later he headed west, where he entered residency training in physical medicine and rehabilitation at the University of Texas' Southwestern Medical Center in Dallas. He completed this training in June 2009 and was accepted into a fellowship training program in interventional spine, musculoskeletal and sports medicine.
Spicer now lives with his wife, APSU alumnus Benita (Lester) Spicer, in Gainesville, where he works for the University of Florida's Shands Hospital. He also works in Valdosta, Ga., evaluating personal injury claims.
Spicer is a licensed physician in both Florida and Georgia.
Outstanding Young Alumna – Bethany McKinney Froboese ('00)
Seven years after graduating from APSU with a Bachelors of Science, Dr. Bethany McKinney Froboese found herself back on campus in a very familiar setting. She was in the University's athletic training room, where she once worked as a student athletic trainer.
She had returned to campus, having earned a Doctor of Physical Therapy from Belmont University in 2003, to volunteer her time to assist with sports physicals.
This idea of helping out APSU is nothing new to her. In 2003, she gave talks for the APSU National Alumni Association for new student recruitment, and in 2005 and 2006, she volunteered to help with the APSU annual job fair.
Froboese first arrived on campus as a freshman in 1996 and became a student equipment manager for the football team. Knowing she wanted to pursue a career in physical therapy, she became a student athletic trainer the next year – a post she held until graduating in 2000.
From there, it was off to Belmont. After receiving her Doctor of Physical Therapy, she took a job as a physical therapist with Inmotion Rehabilitation. Three year later, she joined Premier Medical Group and, in 2007, she found her current position as a physical therapist with Tennessee Orthopeadic Alliance.
Froboese is a member of the American Physical Therapy Association and the Tennessee Physical Therapy Association and is a Susan G. Komen lymphedema treatment provider. She is a certified Lymphedema therapist, a certified clinical instructor and a certified sole supports provider.
Her volunteer work also extends into her community, such as assisting in a one-day teaching experience for Clarksville-Montgomery County School System anatomy and physiology AP classes about physical therapy and physiological principles used for her profession.
Outstanding Service – Mark R. Briggs ('78)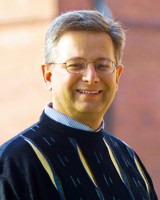 Mark Briggs doesn't have much free time. As CEO of Premier BPO Inc., a global outsourcing company headquartered in Clarksville, he oversees around 800 associates in China, Pakistan and the Philippines who provide services for U.S. and Canadian companies including accounting, purchasing, IT and customer services.
But remaining busy is a way of life for the Clarksville native. After graduating from APSU in 1978, he went to work with the accounting firm KPMG. He then took a job with Ingram Industries, going on in his 11-year career to hold positions of COO and CFO with Ingram Micro.
Briggs went on to serve as CEO of the distribution business Intelligent Electronics, a $4 billion computer reseller. He later founded and served as CEO of ClientLogic Corp., headquartered in Nashville. ClientLogic, now called Sitel, is one of the top three customer relationship outsourcing companies in the world with around 60,000 associates.
In 2003, he founded Premier BPO, but throughout his career, he's consistently kept busy with other obligations. Briggs is a past chairman of the APSU Foundation. He serves on the board of directors of En Pointe Technologies and SpeechCycle Inc., a privately held speech recognition software company.
He is on the advisory board of Salvation Army of Clarksville and he also serves on the National Gas Acquisition Corp. board and the Montgomery County Industrial Development Board.
In his few remaining off hours, he teaches Sunday school at First Baptist Church and spends time with his wife of 31 years, Beverly, and their two sons Griff, 22, and Alec, 9.
Outstanding Service – Jim Roe ('65)
While living in Alabama, Jim Roe thought it'd be nice to get together with some fellow graduates of his alma mater. Rather than traveling all the way back to Clarksville, he opted to seek out those living nearby.
Roe led an effort to establish APSU alumni chapters in Birmingham and Huntsville, serving as president of both chapters and eventually as alumni director for District XI.
The Clarksville native graduated with a physics degree from APSU in 1965 and later did graduate work at the University of Florida and earned an M.B.A. at the University of Alabama at Birmingham.
Roe's professional career began by working on NASA projects during the height of the space race between the United States and the former Soviet Union. Among his many assignments, he simulated propulsions for the Saturn V rocket and conducted reliability studies on Saturn V systems.
He eventually moved into academia, accepting the position of computer services director and instructor in computer science at Athens State University. While at the school, he co-designed the curriculum for a computer science minor and a computer science concentration for the technical management major.
Roe returned to the aerospace industry as project manager for Intermetrics, where he developed software for the Space Experiments Particle Accelerators (SEPAC) for NASA. He moved back and forth between academia and the aerospace industry in the years that followed, working as the manager for the Macy Center for Academic Computing at UAB and later leading the development of electronic commerce solutions for NASA, including an electronic data interchange system.
He ended his illustrious career, after having garnered numerous awards and authoring several academic papers, working in business development for Lockheed Martin.
Throughout those years, he found time to promote his alma mater. Aside from forming new alumni chapters, he is a member of the Governors Club and serves as a board member for the APSU Foundation. He also played a key role in developing an on campus "Career Day" in which APSU alumni mentor undergraduate students.
Outstanding Alumnus – Larry W. Carroll ('76)
In 1980, Larry Carroll took a chance and opened his own financial planning firm. He left a good paying job and placed his success on a simple concept – "The best interest of the client is the only interest that matters."
Almost three decades later, the decision has more than paid off. The APSU grad is president and CEO of Carroll Financial, which currently manages or supervises more than $1 billion in advisory and brokerage assets and employs 10 certified financial planner practitioners.
The firm's astounding success has led Carroll to be featured regularly in many of the country's top financial publications. He has been named to Worth Magazine's listing of The Nation's Most Exclusive Wealth Managers 12 times. In 2007 and 2008, he was listed on Barron's first two annual lists of "the Top 100 Independent Financial Advisors." In 2007, he was also honored as one of the 10 "Outstanding Advisors of 2007" by Registered Rep magazine.
Carroll has also been interviewed in Money, Newsweek, The New York Times, Medical Economics, The Wall Street Journal, BusinessWeek, U.S. News and World Report, American Banker and other magazines. He also appeared on "The NBC Nightly News with Tom Brokaw."
He is a past national chairman of the 24,000-member Financial Planning Association, and his firm continues to build off the success of that basic premise of serving the client's best interest.
"I think our clients find comfort in the fact that while they will only retire once, we've been through the process many times," he has said.
Carroll also serves as chairman of the board of Park Sterling Bank. He and his wife of 36 years, Vivian, are committed to numerous charities, including the YMCA, the American Red Cross and the Cultural and Heritage Foundation of York County.
Outstanding Alumnus – David Alford ('89)
Shortly after graduating from Austin Peay State University, David Alford packed his bags and headed to New York City.
He was joining the thousands who flock to that city each year in the hopes of pursing a career as an actor. But unlike some of his fellow travelers, Alford had a leg up – he was accepted into the esteemed Juilliard School of Drama at Lincoln Center.
It was a smart move for the Adams native. After being awarded the Saint-Denis Prize upon graduating in 1991, he embarked on a long, successful career in the field of drama as an actor, writer, director and producer that continues to flourish today.
In the years that followed, Alford has appeared in more than 50 professional theater productions, including David Mamet's "Glengarry Glen Ross" and Shakespeare's "Romeo and Juliet" and "The Tempest." He also received an Ingram Fellowship for Acting through the Tennessee Arts Commission in 1996.
In the early 1990s, he co-founded the Mockingbird Theatre in Nashville, a professional nonprofit company, and he served as its artistic director until 2004.
For the next three years, he worked as executive artistic director of the Tennessee Repertory Theatre in Nashville, and in 2007, he became the Rep's first artist-in-residence.
But his talents haven't been relegated to only the stage. He's appeared in numerous films, such as the 2001 Robert Redford movie "The Last Castle" and the 2006 Michael W. Smith feature "The Second Chance."
When not acting, he can often be found working behind the scenes as both a writer and director. His film "Prisoner," which he wrote and directed, was a finalist in 2004 for HBO's "Project Greenlight" competition.
He recently finished work on his first musical, "Smoke," which focuses on the tobacco wars that took place in northern middle Tennessee early last century, and he intends to direct and appear in the project in the coming months.