This fall, eight Austin Peay State University students are moving a step closer to careers as professional artists by hosting public exhibitions of their work.
The students are enrolled in the Senior Exhibition class, taught by professor of art Gregg Schlanger, which requires they present their work in a public setting to earn their Bachelor of Fine Arts degree.
«Read the rest of this article»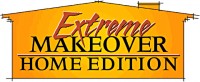 On Sunday, October 17, demolition of the house was completed for the Montgomery County Extreme Makeover: Home Edition project.
By evening on Sunday, builders were moving into construction phases with foundation preparation well underway.
By the time dawn arrives Monday morning, builders plan to have a foundation and concrete slab in place for first floor walls to be erected. Much of Monday will be involved with walls, subfloor and roof decking by evening.
The spectator and VIP viewing area will be open at 7 a.m. Monday morning. Spectator areas will be available from 7 a.m. to 7 p.m. each day of the build. «Read the rest of this article»


The weekly Clarksville Parks and Recreation Department Recreation Report provides Clarksvillians with a glimpse at the activities and events that are available from the Parks and Recreation Department for them to enjoy together as a family. This weeks highlights include:
Kleeman Haunted Mansion
First ever Fright on Franklin
Community Centers
Downtown Market Closing for the season
We hope everyone who attended Friday night's Jammin' in the Alley had an enjoyable time. Friday's concert concluded the Jammin' in the Alley concert series for this year. But, do not fret. The popular series is set to return in the spring with another great lineup of music, dancing, food and fun.
In the meantime, check out some of the other fun events Parks and Recreation has coming up this fall and winter. «Read the rest of this article»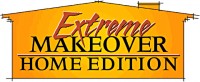 "Extreme Makeover: Home Edition" lends a helping hand to a single mother who lost the love of her life in a sudden and tragic accident but found inspiration in the organization that helped her through it all
On October 17, 2009, "Extreme Makeover: Home Edition" traveled to Woodlawn, TN, in Montgomery County, to give Trina Scott and her three daughters the good news that their problem-ridden home will be rebuilt.
Trina, 44, met her husband David while he was serving with the United States Army Special Forces in Fort Bragg, NC – and it was love at first sight. After his discharge, David became a Clarksville police officer.
In 2002, David and his partner were on-duty when their police car was violently struck by a truck. The car spun out of control, hit a guardrail, caught fire, and killed both David and his partner almost instantly. Overwhelmed with grief, Trina turned to a group called Concerns of Police Survivors, Inc. (C.O.P.S.), which helps the surviving family members of officers killed in the line of duty. Inspired by the help she received from C.O.P.S., Trina devoted all of her free time to the organization and became its President in 2003. The time that Trina dedicates to C.O.P.S. is essentially a full-time job, on top of the regular job she works to support her three daughters: Leyla, 17, Deidie, 13, and Alethea, 11. «Read the rest of this article»