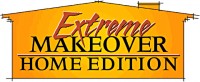 On Sunday, October 17, demolition of the house was completed for the Montgomery County Extreme Makeover: Home Edition project.
By evening on Sunday, builders were moving into construction phases with foundation preparation well underway.
By the time dawn arrives Monday morning, builders plan to have a foundation and concrete slab in place for first floor walls to be erected. Much of Monday will be involved with walls, subfloor and roof decking by evening.
The spectator and VIP viewing area will be open at 7 a.m. Monday morning. Spectator areas will be available from 7 a.m. to 7 p.m. each day of the build.
Parking for all spectators will be behind Woodlawn Elementary School at the corner of Woodlawn School Road and Old Dover Road. Shuttle service will be provided to the viewing area at the construction site.
The house is being built by volunteers under the direction of Don Duncan of Duncan & Duncan Construction and Bert Singletary of Singletary Construction.
See additional details about the project and the family chosen for the build at www.extremevolunteer.com.