The Department of Defense announced today the deployment of the 1st Brigade Combat Team "Bastogne", 101st Airborne Division (Air Assault), as part of the scheduled spring rotation of major units in Afghanistan.
Approximately 3,700 Soldiers will deploy as part of the United States' commitment to maintain the level of forces necessary to provide sufficient military capability for the NATO-International Security Assistance Force (ISAF) to further improve security and stability operations. «Read the rest of this article»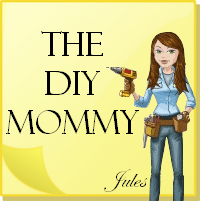 If you have ever tried to remove wallpaper, you know how tedious it can be. The large number of commercial wallpaper remover solutions is a testament to this fact. But the truth is, you do not have to buy an expensive chemical solution to remove that old wallpaper from your walls.
Our home was built in 1991, when floral wallpaper was all the rage, and our walls were certainly fashionable then. The master vanity was complete with bronze light fixtures and bright whole wall floral wallpaper. But what worked in 1991 did not work in 2008, so one of the first things we did was remove that red and green catastrophe.
«Read the rest of this article»

Draughons Junior College will be hosting it's forth annual Fall Festival on Friday October 30th from 5:30 PM – 7:30 PM.
Activities include:  Safe trick or treating, mad scientist lab, haunted house, spooky story time, finger printing, refreshments, costume and pumpkin decorating contest.  The first 300 children will receive a hard backed book and pumpkin to take home with them.  This event is sponsored by:  Clarksville Police Department, Verizon, Cheeseburger Charley's, Governor's Square Mall, L & L Pizza, Guadalajara Mexican Grill, Beach Oil Company, TN National Guard, Ace Pipe & Supply, Dairy Queen, Food Lion, Clarksville Chamber of Commerce and Planet Smoothie. «Read the rest of this article»