The tuba, that large, unwieldy brass instrument, is sometimes considered the Rodney Dangerfield of the music world – it doesn't get any respect. When people think of the tuba, they don't think of something that plays the melody," Christopher Vivio, interim director of athletic bands at Austin Peay State University, said. "They just think of marching 'oompah' music."
The tuba's deep, low-pitched sound usually blends in with others during an ensemble performance, but next week, the instrument takes center stage at the APSU Octubafest concert. The performance, at 7:30 p.m. on Oct. 22, will feature student members of the APSU Tuba/Euphonium Studio, and the concert may just change a few people's minds on the instrument's abilities. «Read the rest of this article»
S. 1776 would have preserved access by replacing flawed payment system
Today the U.S. Senate blocked critical  legislation to protect access to doctors for the 44 million Americans who rely on Medicare.  The Medicare Physician Fairness Act (S. 1776) would have replaced today's broken doctor payment system, which calls for a 21.5 percent cut in physician pay in January.  The bill failed to pass a key procedural vote in the Senate today.
"While we are disappointed by today's outcome, we applaud those senators casting a yes vote for voting to preserve access to doctors in Medicare and bring this bill to the floor for an up-or-down vote," said AARP Tennessee Advocacy Director Patrick Willard.  "This critical legislation would have helped the millions of older Americans in Medicare have access to the doctor of their choice by replacing the flawed doctor payment system.  We look forward to continuing to work with Senators Alexander and Corker and their colleagues to pass health care reform that protects Medicare and ensures older Americans can afford quality health care." «Read the rest of this article»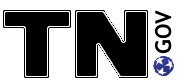 The Tennessee State Funding Board has approved a sweeping set of changes implementing enhanced requirements to the guidelines that govern cities and counties that propose to enter into interest rate swaps and other exotic financial transactions.
The revised guidelines are aimed at eliminating potential conflicts of interest by prohibiting individuals or companies from representing more than one side in derivative transactions. These revisions require greater transparency in the way information is reported and communicated about the transactions and require comprehensive disclosure of fees paid.
Cities and counties will have to demonstrate that they employ people with sufficient expertise to understand these complex transactions, including a chief financial officer and an accountant. Cities and counties must also meet minimum outstanding debt requirements and have an audit committee and a capital improvement plan. «Read the rest of this article»
Music therapy has been used throughout the ages to help people rise from despair. Greek philosophers used music therapy in ancient times. In Biblical times, King Saul was comforted by David's playing the harp. Music therapy is taught in universities throughout the world in modern times.
The American Music Therapy Association, Inc. states that music therapy can promote wellness, manage stress, alleviate pain, help express feelings, enhance memory, improve communication, and promote physical rehabilitation.
You don't have to be a certified musical therapist to see the effects of music on other people. Children in a school setting at times become overly excited or have trouble calming down. All I have to do in the classroom is to play Louis Armstrong's "What a Wonderful World" and the children settle down immediately. The music puts them into a totally different emotional state. «Read the rest of this article»