Washington – U.S. Rep. John Tanner highlighted recent developments that could help many Tennessee families gain access to additional local television options.
"We feel we are making progress toward ensuring 8th District families have access to news, information and recreational programming that originates from our state and best serves our local communities," Congressman Tanner said.
The House Energy and Commerce Committee recently passed the Satellite Home Viewer Reauthorization Act with amendments that help further two of Congressman Tanner's priorities to impact Tennesseans' channel lineup options. The bill must still be scheduled for consideration by the full House, and similar legislation must also be deliberated in the Senate.
Congressman Tanner has also discussed with the Federal Communications Commission the difficulties some Tennessee families have experienced in receiving digital TV signals. «Read the rest of this article»
The Austin Peay State University Felix G. Woodward Library is presenting the next in their Athenaeum Lecture Series: D. H. Lawrence: The Prophet of Love, a presentation By Dr. Jill Franks, Professor of English. The program will be held on Tuesday, October 27, 2009 at 2 p.m. The Library Athenaeum consists of speeches or presentations, panel discussions, debates, readings and performances.
«Read the rest of this article»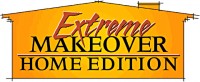 The house in Montgomery County being built as an Extreme Makeover: Home Edition project is almost complete.
The family will be returning home on Friday, October 23. The family is expected to arrive at approximately 2 p.m.
Spectators are encouraged to come out and welcome the family home and to join Ty Pennington in telling the driver to "Move that bus!"
Plan to arrive early to get a good front-row view of the house and close to the family as they see for the first time their new house constructed by hundreds of volunteers in the past week.
Follow the signs from Dover Road to the parking area behind Woodlawn Elementary School for the bus shuttle to the site. There will be no on-site parking.