Sango Family and Community Educators, UT Extension and Smith Trahern Mansion invite you to a reception and book signing of Kentucky author Linda J. Hawkins.
Linda will be at the Smith Trahern Mansion on Friday, October 23, 2009 in conjunction with the Fall Meeting of the Montgomery County Family and Community Educators. The hours are 10:00 am until 12:30.
Linda believes children learn best when they are having fun.  This philosophy is evident in her delightful writing style.  She is the author of "Catering to Children with Recipes for Memorable Teas"; "The Unspoken Language of Fans & Flowers with Recipes", (gift books for all ages) and two nutrition books:  "Alexander and the Great Food Fight", "Alexander and the Great Vegetable Feud", now in flipbook as well, "Alexander Enjoys His Fruits & Vegetables", a CD titled "Alexander's Read & Sing Along" (both books on one CD), an activity booklet to us with both fruit and vegetable books.  All have been declared great teaching tools by various state departments of education. «Read the rest of this article»
Our broken health care system that is. That's right — it's not working for many women and their families.
In many states, insurance companies can still discriminate on the basis of gender — and not just on costs. In some states, maternity care is not covered because pregnancy can be seen as a "pre-existing condition." It's even legal in some states to deny a woman coverage because she's been a victim of domestic violence!
That's not right. Nobody in America should be treated that way. That's why First Lady Michelle Obama is standing up for women and families in this newest video. Take a look:
«Read the rest of this article»
Working families benefit from ARRA funds

NASHVILLE, Tenn. – More than 4,000 children are now enrolled in the Child Care Recovery Scholarship program.  This time-limited, American Recovery and Reinvestment Act program is helping thousands of families across the state make ends meet by reducing their weekly child care bills.
"This Recovery Act program is already helping provide safe, quality child care to thousands of Tennessee children," said Governor Phil Bredesen. "Our goal has been to reach as many children as possible and encourage families to utilize all the benefits available to them under this program.  We encourage any working family that may benefit to talk with their licensed child care provider or area Boys & Girls club for information."
The $42 million program, designed by the Tennessee Department of Human Services, is opened to all licensed child care providers and Boy's and Girl's Clubs across the state.  The majority of enrollments are in Shelby County, with more than 900 children on the program, followed by Davidson County with 450 children.  There are 300 children enrolled in Knox County and 240 in Chattanooga.
«Read the rest of this article»
Austin Peay def. Eastern Illinois, 3-0 (25-18, 25-14, 25-15)
Senior outside hitter Stephanie Champine had a match-best 12 kills to lead Austin Peay's volleyball team in a 3-0 (25-18, 25-14, 25-15) Ohio Valley Conference sweep of Eastern Illinois, Friday night, at the Dunn Center.
Austin Peay's (16-6, 9-2 OVC) offense had little trouble all night, finishing with 47 kills and a season-best .316 attack percentage. That total included an 18-kill second-set performance and an impressive .424 attack percentage (15 kills) in the third set.
Eastern Illinois' (8-15, 1-9 OVC) could not get its offense going, finishing with just 28 kills and a .124 attack percentage. Some of the Panthers problems could be traced back to the Lady Govs front-row defense which recorded nine blocks, including a five-block night by senior opposite hitter Kirstin Distler. «Read the rest of this article»
Tennessee student group one of four awarded grants nationwide following application process, national vote.

The Austin Peay College Democrats have been awarded a national health care reform grant by the College Democrats of America Alumni Association (CDAAA). Over a dozen school chapters submitted proposals to advocate health care reform in a national application process, resulting in the selection of four College Democrat chapters for the honor. Choosing to submit their proposal around APSU's annual Greater Halloween Options for Safe Trick-or-Treating (G.H.O.S.T.) event, the student organization won a national runoff vote held to determine the final grant winner.
"After tallying the votes – and weeding out some less-than-scrupulous individuals who tried to vote early and often – one school emerged as the clear winner: Austin Peay State University in Tennessee." Alex Cornell du Houx, a Maine state representative and member of the CDAAA Board of Directors, said in announcing the winner of the runoff vote. "In addition to Austin Peay, we couldn't be more excited to award health care action grants to College Dems chapters at Florida International University, Georgetown University and the University of Wyoming. The grant applications we received show just how excited College Dems across the country are to organize for health care reform." «Read the rest of this article»
There's a little-known gem nestled in the fields of Oak Grove, Ky. Right beside the War Memorial Walking Trail stands the Viceroy Performing Arts Center, a full-service entertainment complex offering the ambiance of an outdoor venue with the amenities of an indoor reception hall. But you want to know the best part?
You can get married at the Viceroy.
Clarksville Bride Ashley Parsons found the Viceroy after having complications with her original wedding location in Clarksville. "We were working on a small budget and didn't have a huge guest list. Wanting something outdoors, yet intimate, we thought we found the perfect location," says the September Bride. "After several hoops and hurdles we dropped the venue. We went and looked (at the Viceroy) and I fell in love."
«Read the rest of this article»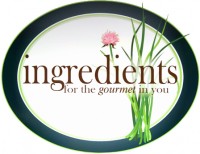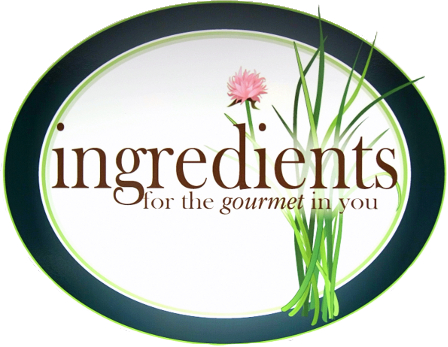 Linda J. Hawkins will be available at "ingredients" (100 Strawberry Alley) on  October 23rd from 2:00 pm to 5:00 pm to sign books, she will also display hat cookies and explain the process in creating them.  Mrs. Hawkins will be delighted to answer questions about creating memorial tea time and on the topic of children's nutrition.
Linda believes children learn best when they are having fun.  This philosophy is evident in her delightful writing style.  She is the author of "Catering to Children with Recipes for Memorable Teas"; "The Unspoken Language of Fans & Flowers with Recipes", (gift books for all ages) and two nutrition books:  "Alexander and the Great Food Fight", "Alexander and the Great Vegetable Feud", now in flipbook as well, "Alexander Enjoys His Fruits & Vegetables", a CD titled "Alexander's Read & Sing Along" (both books on one CD), an activity booklet to us with both fruit and vegetable books.  All have been declared great teaching tools by various state departments of education. «Read the rest of this article»