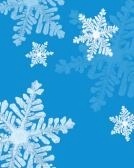 These are five easy things you can do to get your home ready for the chill of winter.  Being proactive winterizing your home can result in substantial savings in the cost of heating your home.
Roof repairs: If you can safely get onto your roof to inspect for missing shingles or other factors that may lead to a leaky roof, now's the time to do it! If not, call in a professional organization and have them take care of the rooftop work for you.
Seal it off: Inspect doors and windows to ensure that the weather-stripping is in good condition. This will keep your house warmer and cozier in the winter months.
Hot stuff: Make sure that your heater and ventilation systems are in good working order! Clean out accessible ducts and replace filters where necessary.
Chimney sweep: Creosote, a black substance that builds up in the chimney when wood is burned, can cause chimney fires. Inspect your chimney for creosote and call a chimney sweep to keep your fireplace safe and functional.
Gutter check: Now's the time to clean out those rain gutters again! If you want to do it yourself, make sure that you can safely access the gutters and then scoop out any debris, blast the drains clean with a high-powered hose, and repair any leaks you may find along the way.

WASHINGTON – U.S. Rep. John Tanner said some military personnel can now apply for special retroactive payments to compensate for stop-loss orders that extended their enlistments. Approved by Congress in the 2009 War Supplemental Appropriations Act, the program will provide $500 for each month that a service member served under stop loss since Sept. 11, 2001.
"Our service members and their families have made great sacrifices to serve our country," said Congressman Tanner, a veteran of the U.S. Navy and the Tennessee National Guard. "Many times, their enlistments were extended involuntarily or their retirements were put on hold because of the strain that was placed on the Armed Forces. With these special payments, we are sending the message that we recognize their sacrifices and greatly appreciate their service."
The Retroactive Stop Loss Special Pay is available to service members who had their enlistments extended or retirement suspended due to stop loss between Sept. 11, 2001, and Sept. 30, 2009. «Read the rest of this article»
What happened to Austin Peay State University student Kayla Mikel back in July? The 20-year-old nursing major isn't saying much. Among the few details she's let slip out is she took a trip to California to visit family, and while on the west coast, she attended a taping of "The Price is Right."
When she speaks about her experience on the TV game show, her words are halting and cautious, but her voice grows a pitch higher. She is legally obligated not to say how she did on the show until it airs at 10 a.m., Oct. 27. But Mikel is gathering friends and family to watch the broadcast that day on the big screen at Einstein Bros. Bagels inside the APSU Morgan University Center.
"I'm excited it's finally going to air," she said. "I've started counting down the days."
Mikel traveled from her hometown of Cleveland, Tenn., to California this summer to visit her sister and brother-in-law. Before leaving, her mother, Sheryl Taylor, went online and ordered tickets for the family to be audience members on "The Price is Right." «Read the rest of this article»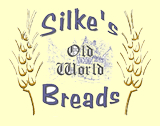 This month the Evening with the Artist at Silke's Old World Breads features the talented Betty Pierce Liles, an artist from Hopkinsville, Kentucky, and her exhibition entitled "Autumnal Equinox".
The show opens on Saturday, October 31st with the reception being held at Silke's Old World Breads from 6:30pm till 8:00 pm. The reception is free and open to the public, and refreshments are provided. Betty's art will remain on display throughout the months of October and November.
«Read the rest of this article»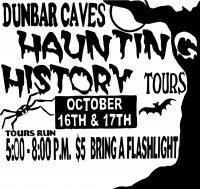 Once again Haunting History was a great success. Haunting History just finished its tenth year of performing skits inside the cave and bringing the public in to see them. The dreariness of Friday's weather did not stop 205 people from coming to go into the cave. Saturday brought 341 people. We had the event earlier in the month than usual because studies by APSU show that the Dunbar Cave bats begin their hibernation right on/around October 31. Two weeks earlier is a safer time to be making noise in the cave.
The Roxy Regional School of the Arts gave us 11 actors to do our three skits in the cave with Brendan Cataldo as their director. The Roxy Theatre also gave us a delightful gatekeeper.
«Read the rest of this article»