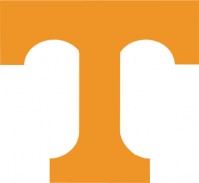 Who is Tennessee's greatest rival? While several answers will be posited, there is only one best answer: Alabama. Since the first meeting between the Tide and the Vols in 1901, few rivalries have matched the Third Saturday in October.
Some rivalries may be older, like the Lone Star Showdown between Texas and Texas A&M. Some may be more prominent in the media, like the River Red Showdown between Oklahoma and Texas. Some may be more heated. After all, the state House of Representatives has never had to suspend the series because of constant violent outbursts as has happened to Alabama/Auburn.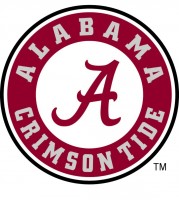 But no rivalry can touch the Alabama/Tennessee series in terms of respect. Both programs are among the winningest in the nation with a history of employing exemplary coaches. For years, both teams were coached by men with ties to the program, who lived the importance of the game, and came back year after year for another chance at winning the most significant game of the season. Because of that, the hatred was tempered by respect for the tradition of the other program.
In recent years, to the chagrin of all involved, the rivalry has lost its luster. This is partly due to down years at Bama, followed by down years at Tennessee. More fault can be placed on the expansion of the SEC. Dividing the conference into East and West has placed more emphasis on the Alabama/Auburn and Tennessee/Florida games. But most of the blame lies on the off field controversy regarding Phillip Fulmer's handling of Bama's alleged recruiting practices.
That was a turning point in the series. A good old fashioned rivalry was dragged through the mud on its way to courtrooms. The resulting sanctions severely damaged Bama's cache, and turned Fulmer into the most hated man in the state. They accused him of being a low life snitch, and Fulmer continued to accuse Alabama of being low life cheaters. The respect and civility that had defined the series devolved into outright, bitter hatred.
The recent coaching changes in both programs opened the opportunity to return the rivalry to its former glory, and Lane Kiffin embraced the chance. To the disappointment of the media, the "Mouth of the South" had nothing but courteous comments about Saban, going so far as to admit he was using the Tide as a model for rebuilding UT's program. Both teams fought a clean, traditional, smashmouth battle on the field. Afterwards, the coaches civilly shook hands, and even the opposing quarterbacks shared a moment. Fans can mark this date as yet another turning point in the storied, century old series.
Saturday's game might have been a loss for Tennessee, but it was a win for the rivalry.