Brentwood – After sweeping all three of its opponents last week, Austin Peay State University's volleyball team saw senior outside hitter Stephanie Champine and junior setter Sarah Alisaleh honored with Ohio Valley Conference weekly honors, the league office announced, Monday.
Champine, of Lambertville, Mich., earns her fourth "Offensive Player of the Week" citation as she ran her streak of double-digit kill outings to 19. She recorded 18 kills at SIU Edwardsville, Oct. 20, followed by a 12-kill outing against Eastern Illinois, Friday. Champine closed the week with a 22-kill outing against Southeast Missouri, her fourth 20-kill performance this season and third in OVC play. She averaged 5.78 kills per set and recorded a .342 attack percentage during the week.
Alisaleh, of San Antonio, Texas, earned her third "Setter of the Week" award after leading Austin Peay with 14.12 assists per set in three matches last week. She recorded 41 assists at SIU Edwardsville followed by 29 in the win against Eastern Illinois. Alisaleh's 43-assist performance against Southeast Missouri was her second-best outing in a three-set match this season. She quarterbacked an APSU offense that posted a .271 attack percentage during the week, including a .316 mark against Eastern Illinois.
Austin Peay, currently second in the OVC standings, begins a critical five-match road trip when it meets third-place Morehead State in a 7 p.m., Friday contest.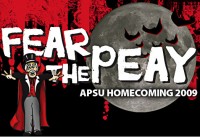 Austin Peay State University's Homecoming festivities continued last night with a visit by Paranormal Researcher Peter Jordan. Mr Jordan has spent 30 years investigating things that often cannot be explained by scientific means.
Peter Jordan traces his interest in the paranormal back to a childhood fascination with magic, nurtured by stories of the feats of Harry Houdini. As a young boy Peter spent many an afternoon imagining just how Houdini was able to do what he did. Houdini, after the death of his mother turned to spiritualists and mediums, but found them to be nothing but frauds, so he began debunking their "tricks." Thus it was a natural fit for Peter to become an investigator of the Paranormal as well.
«Read the rest of this article»
Wednesday, October 28, 2009, 9:00 a.m. to approximately 3:00 p.m.

Water will be disrupted in the Monroe Estates subdivision located off Peachers Mill Road on Wednesday, October 28th, beginning at 9:00 a.m. to approximately 3:00 p.m. Roads included in the outage are Brook Hill Drive, Little Grove Lane and Ridge Runner Court.  A Gas and Water contractor will be lowering the water main on a section of Peachers Mill Road as part of the road widening project.
Approximately 230 Fort Campbell Soldiers are scheduled to return from Afghanistan today.
A welcome home ceremony is scheduled for 7 p.m. honoring members of the 159th Combat Aviation Brigade.
159 CAB has been on a 12-month deployment to Afghanistan. The remainder of the unit is scheduled to return by the end of the year.

According to reports just issued by the FDIC, F&M Bank has maintained its number one ranking for total deposits in Montgomery County for the sixth year in a row. F&M increased its market share in Montgomery County to 19.52% of total deposits, an increase of .56% over last year. According to the 2009 FDIC reports of deposits through June 30, 2009, Regions Bank ranked number two with 13.43%, while Legends Bank held the number-three position with 12.26%. Other banks with double-digit market share in Montgomery County include First Federal with 12.17%, U.S. Bank with 11.49% and Bank of America with 11.15%.
F&M Bank also maintained its number one deposit ranking for the entire Clarksville-Hopkinsville Metropolitan Statistical Area (MSA), which includes Stewart County, Tenn., and Trigg County, Ky. In 2009, F&M's deposit market share rose to 13.74%, up from 13.65% in 2008. Planters ranks number two with 11.12% and Regions rose to 10.24%, taking the number three spot away from BB&T. The FDIC issues deposit market share reports on all federally insured institutions annually. «Read the rest of this article»
Traditionally, the adjectives "creepy" and "scary" aren't used to describe a musical performance, but on this occasion, Austin Peay State University music professor David Steinquest thinks they're apt.
He used these macabre terms recently to describe the University's annual Percussion Ensemble Halloween Concert. For the last 25 years, this strange blend of music and mayhem has set the mood for the October holiday, and it's proven to be wildly popular among Clarksville residents.
"It's a very family-friendly concert, and it's always a sell-out," Steinquest said.
At 6 and 8 p.m. this Friday, APSU musicians will once again don costumes and perform a mix of Halloween music in an eerily decorated concert hall inside the Music/Mass Communication Building.
«Read the rest of this article»

Tennessee State Health Commissioner Susan R. Cooper, MSN, RN has this to say in regards to President Barack Obama's declaration of a National Emergency for the H1N1 flu panademic, "The Presidential declaration is a proactive step in preparing for a potential increase in illness and facility demands related to H1N1 flu. This virus is spreading rapidly, and there is the potential for healthcare systems to become overburdened. This administrative statement will allow healthcare facilities to request specific waivers from the federal Department of Health and Human Services to allow them to initiate their disaster plans quickly in response to increased demand.  We stand ready to support our healthcare partners as they work with us to protect the health of all Tennesseans."
The statement released by President Obama read as follows: «Read the rest of this article»
Junior Chelsea Harris shot a two-under par 70 in Monday's second round to sit in third place of the Troy Invitational, being played at the Troy Country Club.
Combined with her opening-round 78, Harris is at four-over 148, just three shots behind first-place leader Haley Lawrence, of host Troy, and two strokes behind Louisiana-Monroe's Angela Drane. The two-under 70 ranks as Harris' second-best career round.
Harris' second-round magic keyed a Lady Govs comeback that saw APSU shoot an afternoon round 302 after a disappointing 321 morning 18. As a result, the Lady Govs sit in sixth place at 623, just three shots behind fifth-place South Alabama and just six behind Ohio Valley Conference rival Jacksonville State (301-316=617). The Lady Govs 302 ranked as the day's third best round.
«Read the rest of this article»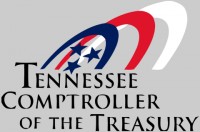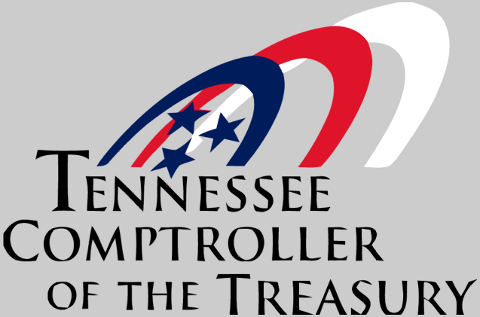 NASHVILLE, Tenn. – The first in a series of reports examining public services for infants, children and youth with autism in Tennessee was released Thursday by the Comptroller of the Treasury's Offices of Research and Education Accountability (OREA).
The report, "Autism in Tennessee: Part 1 – An Introduction to Issues and Data Collection Methods," provides an overview of autism as a disability, a review of associated laws and includes autism data collection and prevalence estimates. Subsequent reports to be released in the series will review public education and health care services as they relate to autism in Tennessee.
According to the report, the number of children and youth receiving autism-related special education services in Tennessee more than tripled from approximately 1,293 to 4,019 between 2001 and 2007. However, it is not known whether those numbers have risen because of an increased prevalence of autism or because autism is being identified and diagnosed more frequently. «Read the rest of this article»
Austin Peay State University's signature 24-20 Ohio Valley Conference win against Eastern Kentucky, Saturday night, has earned two football Governors league player of the week honors.
Terrence Holt, APSU's junior tailback and kick returner, was named OVC Offensive Player of the Week for his 176-yard, two-touchdown effort against the Colonels. Meanwhile, junior defensive tackle Antonio Faulkner, whose late-game pass-rushing heroics forced a fumble on one drive and caused an interception on the next, was named OVC Defensive Player of the Week.
Holt, the Nashville native (Maplewood HS) broke off an 80-yard touchdown run in the first quarter that put the Governors up 7-0. In the third quarter it was his 12-yard touchdown run that proved to be the game-winning score; that score was set up by Holt's 41-yard punt return. Holt now has scored two touchdowns, respectively, in four straight games. «Read the rest of this article»