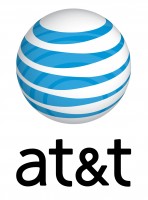 Over the years, Halloween observance has evolved into a light-hearted celebration associated with candy and fun-spirited pranks. Though tales of wicked witches, evil goblins and ghost haunting are merely part of the fun, safety precautions remain a necessary part of the merriment. High-tech devices and apps can also ensure that you don't get spooked!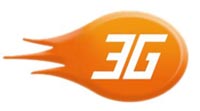 The U.S. Census Bureau estimates tallied 36 million trick-or-treaters roaming the streets on All Hallows' Eve in 2008. Previous years have shown Halloween as one of the heaviest wireless-calling days of the year. Halloween typically ranks among the most popular days for picture or video messaging.  Last year MMS volume spiked 44 percent on Halloween over the previous week!
That is why AT&T has compiled a list of safety tips to keep in mind before your children hit the streets in search of goodies: «Read the rest of this article»
Freshman guard Eric Mosley scored 30 points while senior guard Wes Channels made 10 of 11 shots to lead the White team to a 78-66 victory over the Black team during Wednesday afternoon's scrimmage.
Mosley connected on 11 of 19 shots, including six three pointers, to go with four assists and four steals. Channels finished with 25 points, including a perfect five-of-five from three point range, along with six assists and six rebounds. Freshman forward Chris Reaves added 12 points.
For the Black team, sophomore Tyrone Caldwell, a local product, led with 20 points on 9-of-12 shooting while dishing out seven assists. Center John Fraley added 18 points and 10 rebounds, including six off the offensive glass. Junior forward Duran Roberson added 15 points and eight rebounds while sophomore forward Anthony Campbell contributed 11 points. «Read the rest of this article»
Austin Peay State University junior Chelsea Harris, who fired a two-under 70 as the low round of Troy Invitational has been Ohio Valley Conference Women's Golfer of the Week.
Harris, who finished three strokes behind the individual medalist, ended the rain-shortened tourney place with a 148 after shooting 78 earlier in Monday's first round. The Lady Govs finished sixth as a team in the tourney.
The Metropolis, Ill., native's second-round 70 represented the second best 18 holes of her career—she shot a 69 at Western Carolina's Great Smokies tourney as a sophomore. Through eight rounds this fall, Harris ranks sixth in the OVC in stroke average (77.0).
Former Austin Peay State University star Drake Reed left Wednesday to head overseas to begin playing for FC Bayern München.
The former three-time All-Ohio Valley Conference selection will join a team that already is five games into its season.  In addition to Reed, former Govs fellow starting forward Kyle Duncan has signed a contract with Oradea and will leave Nov. 8 to join the Romanian team. «Read the rest of this article»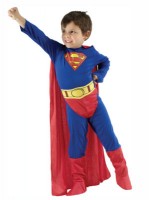 Bill, my dear husband, was like most little boys when he was growing up—eagerly interested in trying out new and exciting adventures.
That's why Superman—and all super heroes—are so fascinating to children. The urge to fly is somehow innate. We see birds do it. We see butterflies do it. We see tiny insects do it. Why can't we?
In Bill's case, he decided that if Superman could do it, so could he. Confiscating a towel to use as a cape, he sneaked over to a neighbor's farm and climbed up into the barn. Climbing the ladder into the loft was a cinch as was opening the doors to the outside.
That's when things became a bit complicated.
Bill didn't think of Superman as his only hero; he also wanted to be Lash Larue, Roy Rogers and Hopalong Cassidy all rolled into one. He had seen these guys do fantastic horse riding tricks like jumping from the ground onto the back of the horse and into the saddle. He figured that the next step would be to jump from the hayloft, fly like Superman, and land on the back of the horse to ride off into the sunset.
It just so happened that no horse appeared to be available at that moment.
Enter an unsuspecting goat. «Read the rest of this article»
The enduring legend of the Bell Witch.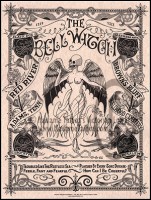 Everyone loves a good old-fashioned ghost story—especially one that involves real people and real places. Forty-five miles northwest of Nashville is the quiet town of Adams, Tennessee. At first glance, Adams appears to be a remarkably ordinary rural community. But the town welcome sign on old Highway 41—adorned with a broom-riding witch—tells you otherwise. Many municipalities would deny that anything out-of-the-ordinary occurs within its boundaries, but in Adams, unexplained paranormal disturbances are just part of the community's history. Since the early 19th century this small farming town has been home to the legend of the Bell Witch.

While historians disagree about the details, the general account of the Bell Witch haunting goes something like this: In the early 1800s, a farmer named John Bell moved from North Carolina to Adams, and was subsequently poisoned by the hand of a supernatural entity. For the next several years, Bell and his family were terrorized by paranormal disturbances of an unknown origin. Eyewitness accounts, reams of historical documents and numerous personal testimonies would indicate that something remarkable happened to the simple, God-fearing, Bell family. But the question remains, "What?" «Read the rest of this article»




Honestly I have tried hard to ignore the media on both sides and kept my opinions to myself. Those that know me know that this is not something I do very easily.

For the record I am conservative in my thinking but try hard to keep an open mind and give all an opportunity to voice their opinions. Many of my friends have differing views than mine when it comes to politics, but very few who disagree that much of what our Country was founded on is disintegrating before our very eyes. In the end, whether of liberal beliefs or conservative – we are ALL AMERICANS.

This did not just start yesterday, there has been an eroding of America for many years now. Those of you who are 30 or older need only look back to your years as a child, when we all said the Pledge of Allegiance in the classroom. Many of our children have never pledged allegiance to our Flag:
I pledge allegiance to the Flag of the United States of America and to the Republic for which it stands, one nation, under God, indivisible, with liberty and justice for all.
«Read the rest of this article»