This Saturday, Austin Peay State University will welcome home some of the talented artists who honed their skills inside the Trahern Building.
From 11 a.m. to 4 p.m., the building's gallery will feature an Art Alumni Exhibition to correspond with the University's Homecoming festivities. Former APSU art students will return to campus that afternoon to present innovative new works for this show.
The event, sponsored by the Center of Excellence for the Creative Arts and the APSU Department of Art, will also include an outdoor reception on the front lawn of the Trahern Building.
The exhibition and reception are free and open to the public, and all APSU alumni are encouraged to stop by Trahern. For more information, contact the art department at 931-221-7333.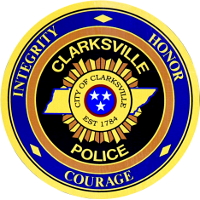 Clarksville Police Department's officers will be out in abundance in an effort to ensure Trick-or-Treaters, as well as those celebrating the fall tradition of Halloween, have a safe and enjoyable time. Officers will be focusing on patrolling the streets through your neighborhoods and on the roadways around Clarksville on Halloween.
Halloween should be a fun time for all involved. But, unfortunately it can also be a dangerous and deadly time due to impaired driving. According to the National Highway Traffic Safety Administration, Halloween is a particularly deadly night due to drunk drivers. In 2008, 58 percent of all highway fatalities across the nation on Halloween night (6 p.m. Oct 31 to 5:59 am Nov 1) involved a driver or a motorcycle rider with a Blood Alcohol Concentration of .08 or higher which is illegal in every state. Halloween is falling on a Saturday this year and we don't want revelers taking the party to the roadways, putting trick-or-treaters and responsible motorists at risk. State and local law enforcement will out in full force cracking down on drunk drivers with an aggressive Drunk Driving, Over the Limit, Under Arrest enforcement blitz. Clarksville Police Department will have six additional officers on duty, Friday and Saturday night from 10 pm-4 am, performing saturation patrols looking for impaired driving (partially funded by the Governor Highway Safety Office)
For a safer Halloween weekend, the Clarksville Police Department recommends these simple tips: «Read the rest of this article»
State Fire Marshal offers daylight saving time reminder
NASHVILLE – Tennessee State Fire Marshal Leslie A. Newman is reminding Tennesseans to change their smoke alarms' batteries this weekend when they set back their clocks late Saturday night for daylight saving time.
"Smoke alarms, even those that are hard-wired, should have their batteries replaced regularly and should be tested monthly to ensure they're providing the proper protection," says Tennessee State Fire Marshal Leslie A. Newman. "Use the extra hour we gain this weekend to make sure your home and family are fire-safe." «Read the rest of this article»
Candidates for Homecoming 2009 king and queen at Austin Peay State University were announced this week. The APSU king and queen will be announced during halftime ceremonies Saturday in the football game against Jacksonville State.
The following 10 candidates make up the 2009 Homecoming Court: «Read the rest of this article»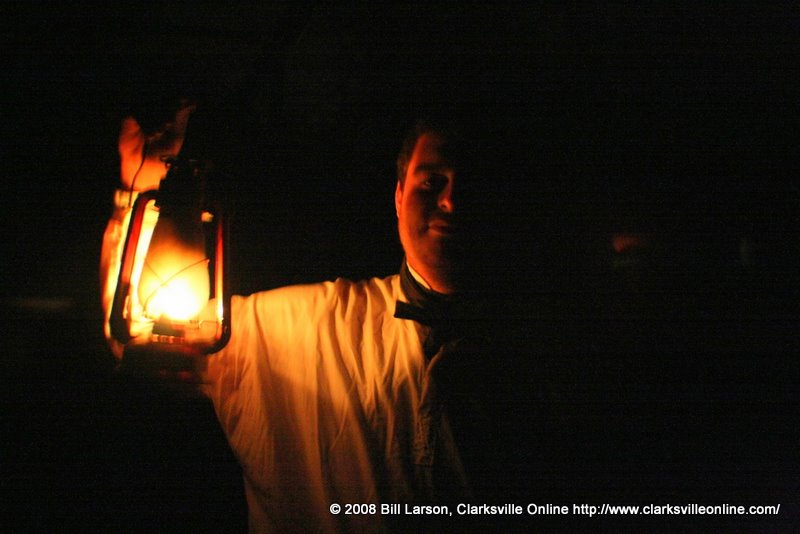 The Port Royal by Lantern tour will be cancelled for this evening due to rain. Please continue to check back for more upcoming events at the park or if you have any questions about park hours, school or group tours, please call the park office at 931-358-9696
On an unassuming weekday morning two years ago, Kell Black, professor of art at Austin Peay State University, turned on his computer and found an unusual e-mail waiting in his inbox.
An editor in the United Kingdom had contacted him to talk about paper. Specifically, she wanted to know how to fold paper into chess pieces. The editor, Black learned, intended to publish a book, titled "Paper Chess," which would allow readers to punch out perforated shapes and fold and glue them into chess pieces.
The APSU professor's name came up as a possible designer for the project because Black is one of the pre-eminent paper engineers in the country. Creating realistic sculptures out of paper is something he's been doing since he was in kindergarten.
«Read the rest of this article»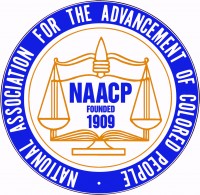 Montgomery County General Session Court Judge Wayne Shelton grants motions for dismissal filed by attorneys representing the Clarksville NAACP and its President, Jimmie Garland, Terry McMoore, a former state and local NAACP officer, and Pastor Jerry Jerkins in his capacity as State NAACP Title VI Coordinator and as a member of the TN Title VI Commission.
The dismissed lawsuit was originally filed by Kevin Johnson of Clarksville, TN, alleging his Title VI complaints were not answered.
As President for the past six years, the Clarksville NAACP has never received a written complaint from either Mr. Johnson or Mr. Hagan requesting assistance. Neither Johnson  nor Hagan has submitted a properly filled out and signed affidavit which is standard procedure in order for the NAACP Branch to investigate any complain submitted to them. – Jimmie Garland
«Read the rest of this article»
Don't let Halloween Turn into a Horror Story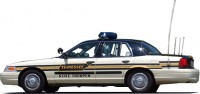 NASHVILLE — Halloween is a fun night for both children and adults, but the Tennessee Department of Safety (TDOS) and Tennessee Highway Patrol (THP) remind parents, children and especially motorists to do their part to make sure that everyone gets home safely.  The celebration can quickly turn into a real night of horror if someone is hurt by a carless or impaired driver.
"With Halloween falling on a Saturday this year, we want to make sure revelers aren't taking the party to the roadways, putting trick-or-treaters and responsible motorists at risk," said Department of Safety Commissioner Dave Mitchell.  "Law enforcement officers throughout Tennessee will be out in full force arresting and removing drunk drivers from our roadways."
Halloween is a particularly deadly night due to drunk drivers. «Read the rest of this article»