"Women," an exhibit of photographs by Clarksville artists Mitzi Cross and Malcolm Glass will be presented in the Premiere Galleries of the Tennessee Art League from November 3 through December 30.  Gallery hours are Tuesday through Saturday, 10:00 a.m. to 4:00 p.m. at 808 Broadway, Nashville.
A reception for the artists will be held on Saturday, November 7, from 6:00 to 9:00 p.m.
The exhibition of portraits and figure studies of women focuses on alternative photographic processes such as solarizations, hand-colored photographs, and bromoil prints.  Also featured is a series of works that emulate well-known paintings.  Most of the photographs in the exhibit are one-of-a-kind works that could never be duplicated. «Read the rest of this article»


Sophomore guard Whitney Hanley scored 19 points to lead the Black squad in a 77-68 victory against the Red team in the Austin Peay State University women's basketball scrimmage, Sunday. Junior guard Salem Richardson led the Red squad with 18 points.
The Black squad's defense forced 27 turnovers, Hanley leading the Red team's defensive effort with six steals. That defensive effort negated the Red team's 43-32 rebounding lead. «Read the rest of this article»


All five Black team members scored in double figures as Austin Peay Black ran away from the White team in an 80-59 scrimmage Saturday morning that was interrupted for 30 minutes by a power outage.
Sophomore forward/center Marcel Williams, who scored just two points while taking only three shots in Wednesday's scrimmage, led the Black team with 22 points, on 9-of-13 shooting while grabbing 10 rebounds, dishing out five assists and collecting four steals. Freshman guard Eric Mosley added 20 points while junior guard Caleb Brown added 17. The Black team shot 61.1percent (33 of 54) from the floor. «Read the rest of this article»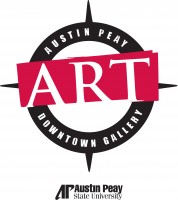 The new Austin Peay Downtown Gallery is housed in a small, two-story building, tucked away in downtown Clarksville's Strawberry Alley. The galley is located at 116 Strawberry Alley, Strawberry Alley was formerly a part of Legion Street.
The inside has that newly renovated odor of fresh paint and clean floors. It's only a mile or less from the main campus, but the new gallery is strategically located in the heart of Clarksville's growing art district. On the first Thursday of every month, this area's many galleries open their doors to crowds of art enthusiasts.
"We're going to add to what's going on around here," Gregg Schlanger, APSU professor of art, said. «Read the rest of this article»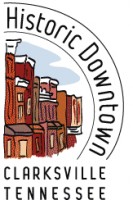 You're invited to join the merchants of Historic Downtown Clarksville for The monthly Art Walk, on November 5th from 5 – 8 p.m. Kendall Welsh from ARTifacts sent us this information about November's artistic extravaganza.
Opening at the Downtown Artist Co-op is Cliff Whitakers new show "Visions of My World". The show opens Thursday, November 5 with a reception from 5-8 p.m. It will be on exhibit in the gallery until 28 November. Cliff Whittaker is a photographic artist who specializes in mid-19th century-style impressionist images. He has studied and been influenced by the French Impressionist works of artists such as Manet, Pissaro, Monet, Renoir, Degas, Van Gogh and others of that period. His work is often mistaken initially as oil on canvas painting.
His work involves every day activities along Franklin Street and inside businesses such as Hodgepodge, Blondie's, Front Page Deli and Blackhorse Pub. Cliff says that his art is more like that of a contemporary historian in that his candid images show people and places as they are in that instant. And, maybe some time in the future people will look back at those images and remember their own impression of "the good ol' days."
ARTifacts will feature the booths of Ashley Richardson, John Glass & Ginger Murvey-Beirus. «Read the rest of this article»
It was easy to forget prior to kick-off a football game was being played on Halloween night. Not only was Lane Kiffin keeping in the headlines with his comments regarding the officiating at the Alabama game, the fan base was distracting itself with a fashion controversy. Were the Vols going to appear in black jerseys? More importantly, should they? After all, black is not a traditional Tennessee color, and UT is nothing if not a school grounded in tradition.
Another UT tradition is losing to Steve Spurrier. Stretching back to his first job as a head coach at Duke, the Vols have a 5-13 record against him. Philip Fulmer had a particularly dismal 3-8 record against the Old Ball Coach.
Old Ball Coach, meet the New Ball Coach. «Read the rest of this article»
Husband and wife artists Gregg Schlanger and Monica Quattrochio, troubled by what a billion Third World inhabitants must drink to survive, are opening a new installation and exhibit at the Twist Art Gallery in Nashville that deals specifically with water.
"Water is a symbol of life, fertility, purification and healing," Quattrochio, an APSU alumna and fine arts photographer, said. "It can evoke feelings of calmness and serenity but also conjure up strength and power."
The exhibit, which opens Nov. 7 from 6 to 9 p.m. and runs through Nov. 28, will feature literal and abstract photographs by Quattrochio and a public installation by Schlanger, a professor and chair of the APSU Department of Art.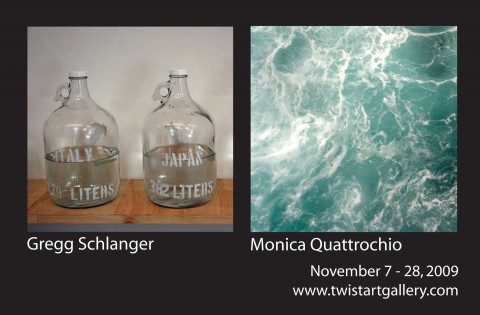 «Read the rest of this article»


Jacksonville State ran off 14 unanswered second-half points, Saturday, and defeated Austin Peay State University, 28-10, in Ohio Valley Conference action at Governors Stadium.
JSU improved to 5-3 overall and 3-1 in the OVC, although the Gamecocks are ineligible for post-season play because of Academic Progress Rates (APR) penalties.
The loss dropped APSU to 3-5 on the season and 2-3 in the OVC. It snapped the Govs' two-game losing streak and their modest two-game homecoming victory streak.
«Read the rest of this article»