Remind Iraq, Afghanistan veterans of scholarship available to them
Leaders of the State Senate Democratic Caucus praised the proud tradition Wednesday of Tennessee's veterans, past and present.
"When the cause of freedom is on the line, Tennesseans are first to rise to the call," Senator Lowe Finney of Jackson, the Caucus chairman, said. "Our tradition as volunteers is historic.
"I visited earlier this year with members of the Tennessee Guard preparing to go to the Middle East. Their confidence and dignity reflects the spirit of generations of Tennessee fighting men and women. We have much to be proud of on this day." «Read the rest of this article»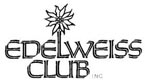 The Clarksville Edelweiss Club conducts a solemn duty each year in keeping with German tradition of honoring all deceased soldiers, on November 1st, "All Saints Day" they pay a visit to the POW Cemetery at Fort Campbell for a remembrance ceremony. Fort Campbell is represented by a Post Chaplin, and an official representative is sent the German government.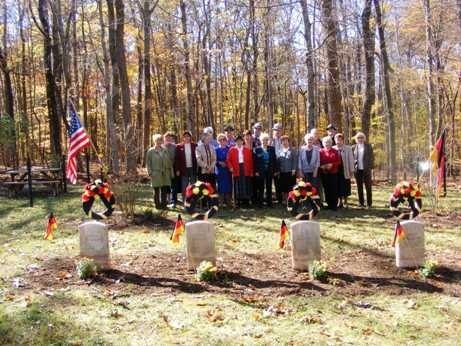 During WWII Fort Campbell served as a prisoner of war camp, and housed a number of German Prisoners. According to Fort Campbell: «Read the rest of this article»


The exhibit Yousuf Karsh: Master of the Photographic Portrait opened at the Customs House Museum this month in the Orgain Gallery. The suite of fifteen portraits by Karsh has never before been available for public viewing. The collection, which is available for purchase, is on loan from Haynes Galleries, Franklin, Tennessee.
Yousuf Karsh was known as the master of studio lighting. He had a gift for capturing the essence of his subject. Throughout his career, Karsh used a 1940's 8 x 10 bellows Calumet camera. One of his trademark techniques was to light the subject's hands separately.
«Read the rest of this article»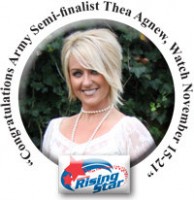 It turned out to be a beautiful morning yesterday when we all left the hotel for Ft. Belvoir's Wallace Theatre at 8:45. This is the home of the Army's Soldier Show. We weren't suppose to leave until 8:50, so while we were almost a couple of minutes away, someone counted heads and realized we were missing someone.  So we turned around and got Sarah.  Poor thing. She was standing on the steps looking at the schedule when we drove up.  I would have freaked out! So, we were now all together and on our way.
When we arrived we were given a tour of the stage and was able to walk on it.  It is at an angle, so it will be something to get use to when it is time to do our choreography. The reason for the design is to let the audience get a wider view.   The set looks awesome and it is a beautiful theatre. «Read the rest of this article»
This editorial was co-written by Bill Larson and Tim Cash, and contains a gallery of images from the 2009 Veterans Day parade.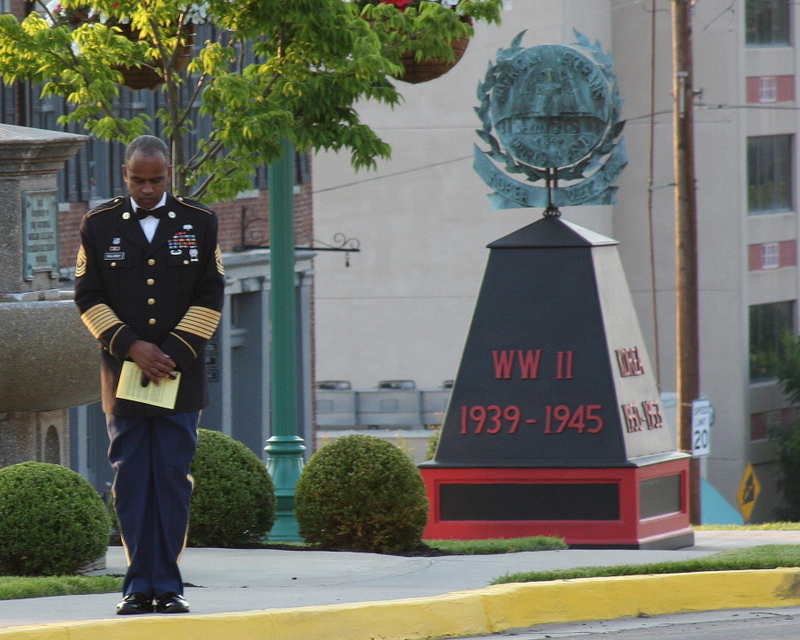 America has long had a fascination with Heroes: cowboys wearing a ten gallon hat and riding a white stallion, a firefighter rescuing someone from a building engulfed in flames, the Sheriff putting dangerous criminals behind bars, the athlete, the underdog overcoming impossible odds, and of course the special kind of person that volunteers to serve our great Country.
Becoming a Soldier is a choice that involves sacrifices. The sacrifice of knowing you may be required to leave your family, loved ones, and the comforts of home on a moments notice. The sacrifice of knowing that the time spent away from your loved one's can never be reclaimed. The sacrifice of knowing that there is always the possibility that you may not make it back. The choice to become a soldier is never an easy one.
«Read the rest of this article»