Refutes ignorance of law as viable defense tactic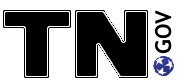 Nashville – The State Supreme Court has upheld the trial court and has overturned the Court of Criminal Appeals' decision in the State's action against Michael Casper, an unregistered securities seller.
Casper was initially convicted of 15 counts of willfully selling securities without registering with the state as a broker-dealer or agent in violation of Tennessee Code Annotated section 48-2-109. His unregistered activity cost as many as 150 Tennesseans investors as much as $11.5 million. The trial court imposed concurrent sentences of four years on each count, required 11 months to be served in jail, and ordered 12 years of probation, community service and the payment of fines and restitution. The Supreme Court reinstated the initial conviction thereby safeguarding Tennessee investor protection laws.
"This decision strengthens investor protections in two ways," says Commerce & Insurance Commissioner Leslie A. Newman. "It affirms the efforts of the Securities Division, as well as the Office of the Attorney General, to crack down on people who attempt to sell securities products without being registered with the State or without registering the products they are selling. And, it requires an unregistered broker to be accountable for their wrongful actions."
At issue was the definition of "willfully" in the Tennessee securities laws that prohibit unlicensed and unregistered activity. The Court of Criminal Appeals had reversed and dismissed the convictions on grounds of insufficient evidence, holding that the term "willfully" in the criminal penalties section of the Tennessee Securities Act of 1980 required that the defendant not only had to act deliberately but also had to be aware that his conduct was prohibited by law.
In this important decision, the Supreme Court described: "We . . . hold that the statute does not require the state to prove that the defendant knew his or her acts were illegal in order to establish a willful violation of our state securities laws. The term "willfully" in [the statute] requires only that the accused acted deliberately and was fully aware of his or her conduct. Because the defendant was aware he was selling securities and knew that he was not registered as a broker-dealer or agent, we reinstate the convictions and the sentences."
The opinion may be read at http://www.tsc.state.tn.us/OPINIONS/TSC/PDF/094/SC%20State%20v%20Michael%20Casper%20OPN.pdf.
"Whether you are an investor or someone interested in selling securities products, check with the Securities Division to ensure compliance with Tennessee's securities law," says Newman. Call either 615-741-2947 or 800-863-9117, or e-mail .
About The Tennessee Division of Securities
The Securities Division is a part of the Department of Commerce and Insurance, which works to protect consumers while ensuring fair competition for industries and professionals who do business in Tennessee. www.tn.gov/commerce/
Sections
Business
Topics
Leslie A. Newman, Tennessee Attorney General, Tennessee Department of Commerce and Insurance, Tennessee Securities Division