It was an in opportune for an offensive outage but Austin Peay State University's volleyball team had trouble all night in a 3-2 (25-21, 25-22, 23-25, 21-25, 15-12) loss to third-seed Morehead State in the semifinal round of the Ohio Valley Conference Volleyball Tournament at Pete Mathews Coliseum.
Austin Peay (22-9) sees its season end in the semifinals for the second consecutive season. Morehead State (22-9) advances to the championship game and will meet top-seed Jacksonville State.
The Lady Govs offense struggled from the opening serve and finished the night with just 52 kills in the five-set match. More telling was Austin Peay's .113 attack percentage – its lowest since the regular-season's opening weekend.
«Read the rest of this article»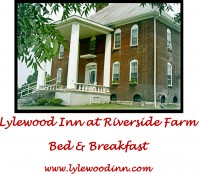 The Lylewood Inn Bed & Breakfast is holding a celebration to kick off the 2009 Holiday Season on Sunday, November 29th from 12:00pm – 4:00pm. Come and share the fellowship! The Inn will be decorated in full Holiday cheer for you to enjoy during unguided tours. There will be 30 local craftsmen on hand, so you can get lots of Christmas shopping done. Bring a friend or a bus load. Everything is free except your purchases.
The Lylewood Inn Bed & Breakfast is located at 110 Camp Lylewood Rd in Indian Mound, TN.
«Read the rest of this article»
The Tennessee Arts League will be featuring works by Clarksville artists during their November exhibitions.  Below is a list of the exhibiting artists at each of their participating galleries.
Founded by a group of Middle Tennessee artists in 1954, and later chartered as a 501(c)(3) nonprofit educational institution, the Tennessee Art League has enriched the lives of thousands of artists and the community as a cultural center, educational facility and art gallery for over fifty years. In 2005, they moved into their present facility at 808 Broadway in the heart of the historical and cultural corridor of downtown Nashville.  There it continues its mission of promoting the visual arts through changing exhibitions, workshops, classes and community outreach. «Read the rest of this article»
In 2008, Austin Peay State University launched the first yearbook at APSU since 1993, and it is on sale while supplies last.
Named The Monocle, the 2008-09 edition of the yearbook is a 300-page treasure that not only preserves memories of the academic year in hundreds of brilliant color photos but also recounts important events of the 15 years APSU did not publish a yearbook.
In 2008, President Tim Hall asked Student Affairs to facilitate a year-in-review type publication documenting campus life and student achievements. After much discussion regarding the format, it was decided to revive the yearbook, Associate Vice President for Student Affairs Dr. Sherryl Byrd said.
«Read the rest of this article»
I believe that classism is at the root of most of the problems in America. Hot button issues like racism, welfare, health care, corrupt politicians, and corporate bailouts are symptoms of classism. People can be manipulated to be distracted by these symptoms. This allows the underlying condition, classism, to go untreated. I am not saying that these symptoms should not be addressed, I am saying maybe we should step back, take a look the big picture and maybe we could more effectively deal with these issues.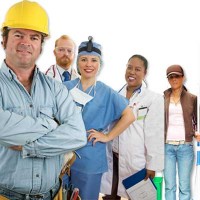 My wife and I were talking the other night, when something occurred to me.
My wife is a social worker (and no that wasn't what occurred to me.) When she states how much she earns, she states it in terms of "per hour." I work in a business setting. When I state how much I earn, I state it in terms of "per year." Why do we not use the same terms? We are discussing the same thing. It reminded me of trying to compare kilometers and miles – you need to do some math to compare the two measurements. «Read the rest of this article»