In a ruling issued yesterday, The Chancery Court for Montgomery County affirmed the unanimous decision of the appeals panel conducted by the city of Clarksville, TN regarding CFD Assistant Chief Jeff Burkhart's May 3rd 2007 termination by Mayor Johnny Piper, when he refused a transfer to a job in a another city department for which he felt he was unqualified for.
Holding that "a reasonable mind might accept as adequate " that his transfer was not a demotion and that a reasonable mind would also accept that in refusing the Mayor's request he committed insubordination. «Read the rest of this article»


The City of Clarksville's three community centers will be open Wednesday, November 25 from noon-7p.m.  and closed November 26-27 in observance of the Thanksgiving holiday.  The community centers will be open again during regular operating hours beginning November 28.
For a complete list of Clarksville community centers and their normal hours of operation, visit www.cityofclarksville.com/parksandrec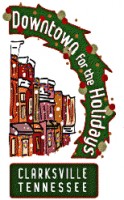 Put your holiday baking skills to the test in The City of Clarksville and Ingredients' first-ever, Christmas Cookie Bake-off.  Bake your best Christmas cookie recipe at home and submit your entry to Ingredients on Strawberry Alley between 4 and 5 p.m. on December 5th during Downtown for the Holidays. Judges will make their decision based on taste, presentation and originality.
Winners will be posted on Ingredients' front window as well as announced at the end of the Christmas Parade. Prizes will be available for pickup after the 50th Annual Clarksville Christmas Parade. «Read the rest of this article»
Rockslide Detours Remain in Place for I-40 in North Carolina & U.S. 64 near Chattanooga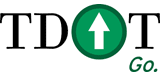 NASHVILLE – Thanksgiving travelers will enjoy a smooth drive through Tennessee during the busy travel holiday.  The Tennessee Department of Transportation is once again halting all lane closure activity on interstates and state highways in anticipation of higher traffic volumes across the state.
Construction crews will pack up their tool belts and all lane closures will be removed beginning at noon on Wednesday, November 25 until 6:00 a.m. Monday, November 30.
"As more than a million people travel by car to visit family and friends this holiday, we want to ensure that their trips are not interrupted by road construction," said Nicely. "By halting all lane closure activity between Wednesday and Monday, we're providing travelers with maximum roadway capacity during this busy travel holiday." «Read the rest of this article»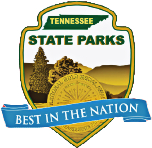 The holidays are upon us and there's no better place to get into the spirit of the season than at a Tennessee State Park!  Below are several upcoming events in your area – celebrating the holidays with a variety of fun, family opportunities.  In addition to a reminder about the traditional Thanksgiving meal our state park restaurants will be serving, we also are including an upcoming natural areas hike / volunteer effort – be sure to RSVP for this great outing! «Read the rest of this article»
Joan Linder's tools seem almost archaic. When the New York-based visual artist sits down to draw her large-scale images, she takes a quill pen and dips it in a bottle of ink.
While her contemporaries draft and create via computer, she patiently lets her pen guide each stroke in the formation of a work.
"The sleight or sloppiness of hand creates an awkward and intimate surface, which is compounded by the definitive and energized process of cross hatching," she said in an artist's statement. «Read the rest of this article»
The City of Clarksville and Clarksville Jaycees are celebrating 50 Years of Holiday Traditions with the Clarksville Christmas Parade on December 5, 2009 at 5 p.m. in Downtown Clarksville. Organizations and businesses interested in entering this year's parade can find parade rules and entry forms at the Downtown for the Holidays Web Site or at the City of Clarksville's Web Site.
The 50th Annual Clarksville Christmas Parade is a nighttime parade and therefore all floats require a minimum of 1,000 lights.  Vehicles must have 250 lights, horses and motorcycles must have 100 lights each and walkers must have 25 lights.
Awards will be presented to 1st-3rd Place in each division: Civic/Church, Corporate and Commercial.  Judging will be conducted from 3:30-4:15pm at Austin Peay State University in the parking lot between the Music/Mass Communications Building and Burt School. Winners will be acknowledged as they pass the judges' stand on Public Square and will also be submitted to the newspaper. «Read the rest of this article»