When onlookers arrive to Austin Peay's Trahern Student Gallery on Nov. 30, the bombardment of collaged and painted imagery on display may leave them a little overwhelmed and disoriented.
But that's the point of Austin Peay State University student Elizabeth Megan Hydrick's senior art exhibit, "Disorderly Circus of our Vice." The title comes from a poem by 19th century poet Charles Baudelaire
"I feel like those five little words sum up my show quite well- sometimes things are just best said from dead, French poets," Hydrick said. «Read the rest of this article»
Northwestern State def. Austin Peay, 86-84 (OT)


NASHVILLE – Junior Ashley Herring hit a game-tying three-point field goal to send the game into overtime but Austin Peay State University women's basketball team could not hold onto a six-point overtime lead and fell to Northwestern State, 86-84, in Saturday's consolation game of the Vanderbilt Thanksgiving Tournament at Memorial Gymnasium.
Austin Peay (1-5) scored eight of the first 10 points in the extra period and led, 82-76, with 2:08 left. But right after building that lead, Herring fouled out with 1:53 remaining as Northwestern State converted a traditional three-point play to cut the lead in half. Senior Nicole Jamen would hit a jumper to push the lead back to five points with 1:18 to go, but it would be the last field goal Austin Peay would hit.
Northwestern State (2-4) scored the game's final seven points, but did not grab the lead until Brittany Houston was fouled on her driving layup and converted another three-point play with 18 seconds remaining. On the ensuing – and final – possession, Austin Peay saw a 15-foot jumper fall short and a put-back try under the rim go begging as the final horn sounded.
«Read the rest of this article»
Tune in for investment fraud-fighting tips, this winter season, AARP, State Securities Division resume educational campaign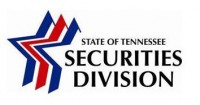 NASHVILLE, TN – The end of the year can be a prime time for investors to think about strategies and changes to their portfolios. It also can be a time for ne'er-do-well fraud artists to increase their efforts to snare the unwary.
With that in mind, the Department of Commerce & Insurance (TDCI) Securities Division and AARP are resuming their "Investor Education Minute'' education campaign. The campaign, funded by the Investor Protection Trust, is a series of 28 60-second radio programs broadcasting on 82 Tennessee stations Nov. 25, 2009, through March 20, 2010. The spots can be heard or read any time at www.investortn.com. The effort is produced by The Campaign for Wise and Safe Investing.


«Read the rest of this article»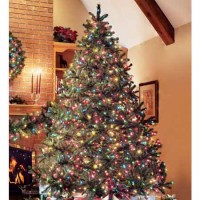 It seemed such a good idea at the time—buying a 12-feet-tall Christmas tree with all the lights already in place. After all, if we kept it for the next 20 years, we could justify the monster price because we'd never have to buy another one, right?
Not on your rum-pa-pum-pum!
I can blame my husband for this decision but it wouldn't be totally fair. He likes big stuff. When we moved into a house with a cathedral ceiling in the family room, he naturally thought we should fill it up with the biggest Christmas tree ever. Our old house in Charlottesville, Virginia had a small living room with an eight-feet-high ceiling, so we felt like the sky had opened up when we moved to our new home. Since I usually agree with him on most things, I could see having a monster Christmas tree as possibly being a good thing. So we bought the Giant Tree.
That was before my husband broke his ankle. «Read the rest of this article»