More than 500 Fort Campbell Soldiers are scheduled to return from Afghanistan during the next two weeks.
Members of the 159th Combat Aviation Brigade will be welcomed in ceremonies at the following dates and times:
Friday, Dec. 4, 5:15 a.m.
Friday, Dec. 4, 7:30 a.m.
Sunday, Dec. 6, 5 a.m.
Thursday, Dec. 10, 2:20 p.m.
The 159 CAB has been on a 12-month deployment to Afghanistan for Operation Enduring Freedom. The remainder of the brigade should return by the end of the year.
Unemployment Rates increase in 38 Ccounties, decrease in 42, remained the same in 15
NASHVILLE – Tennessee's unemployment rate for October was 10.5 percent, unchanged from the September rate of 10.5 percent. The United States' unemployment rate for the month of October was 10.2 percent.
County non-seasonally adjusted unemployment rates for October 2009, released today, show that the rate increased in 38 counties, decreased in 42, and remained the same in 15 counties. «Read the rest of this article»

On December 7th, deployed soldiers will be able to connect with their friends and families via live web recordings at the Fort Campbell Federal Credit Union Branch on Fort Campbell military base. Those with friends or family deployed with the military, including soldiers and civil servants are invited to Operation Best Wishes where they can record a ten minute web video spot that can be watched live or sent by email to the deployed individual. There are 40 spots still available to be reserved at www.fortcampbellfederal.org. Military families at Fort Campbell with loved ones living in other states are also welcome to reserve time to make a video.
Fort Campbell Federal Credit Union previously held Operation Best Wishes in 2007 and is proud to be a part of this important event again this year. "With many of our members and employees involved in the military we recognize how stressful it is on families to be separated during the holidays. Receiving a video greeting from a loved one is one way we can help raise the spirits of those so far away and we are proud to take part in this program." says Stewart Ramsey, President and CEO of Fort Campbell Federal Credit Union.

«Read the rest of this article»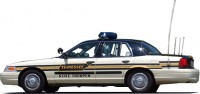 NASHVILLE – Preliminary reports indicate seven people were killed during the 2009 Thanksgiving holiday weekend, compared to 10 fatalities during last year's Thanksgiving holiday. Statistics for the 2009 Thanksgiving holiday reflect the time period from 6:00 p.m., Wednesday November 25, 2009, to midnight Sunday, November 29, 2009.
If preliminary figures hold true, the number of fatalities during the 2009 Thanksgiving holiday would be the same as in 1983, when seven people were killed during the 102-hour holiday time period. Seven is the fewest number of traffic fatalities ever recorded during a Thanksgiving holiday by the Tennessee Department of Safety. The highest number of people killed during a Thanksgiving holiday period happened in 1966, when 34 people were killed in crashes on Tennessee roadways. In 2007, there were 13 fatalities during the 4-day Thanksgiving holiday weekend and in 2006 20 fatalities were recorded. «Read the rest of this article»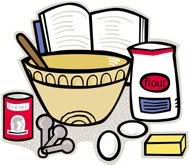 Here is a leftover turkey recipe that I make every year after Thanksgiving and again after Christmas.   Its warming and delicious.
The wonderful flavor comes from roasting the meat and bones from the holiday turkey with vegetables, herbs and seasonings.
Even if you have never tried to make homemade pasta before, consider giving this  recipe a try «Read the rest of this article»