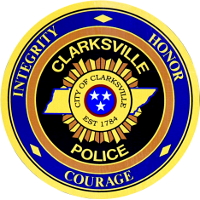 The Clarksville Police Department needs help in identifying the subjects in the attached photographs. These subjects are wanted in connection with Residential Burglaries that occurred on December 2nd. The vehicle is a green in color Chrysler 300. Anyone that can identify the people in the photographs is asked to contact Detective Kevin Rushing at 931-648-0656 ext. 3010 or Crime Stoppers at 645-TIPS (645-8477). «Read the rest of this article»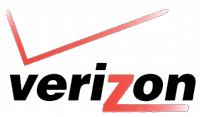 Nashville – The Tennessee Department of Education has been awarded a $30,000 grant from the Verizon Foundation to provide training to teachers statewide on the thousands of free, standards-based education resources available through Verizon Thinkfinity (www.thinkfinity.org). This is the second year the foundation has provided this grant to the department.
Verizon Thinkfinity contains thousands of free educational resources, including K-12 lesson plans, in-class activities and videos that can be found quickly and searched by grade level, keyword or subject.
"Partnerships are vital during this time of transition in Tennessee," Education Commissioner Timothy Webb said. "The Verizon Foundation's contribution helps continue our commitment to using technology in the classroom and increasing professional development as we implement new standards through the Tennessee Diploma Project." «Read the rest of this article»
«Read the rest of this article»
New Cell Site Activated as Part of Ongoing AT&T Investment in Local Network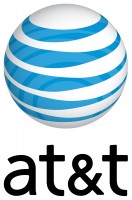 As part of its continuing network investment to support growing demand for advanced mobile devices and services, AT&T* today announced a new cell site eight miles southwest of Clarksville in Montgomery County. The new site boosts wireless coverage along Hwy. 13 and to the surrounding areas from Clarksville to Ashland City.
"A strong telecommunications infrastructure is key to the economic vitality of our communities," said Rep. Curtis Johnson. "This investment in wireless connectivity will benefit Montgomery County by creating new opportunities for residents and business owners."
From 2006 to 2008, AT&T's total capital investment in Tennessee was more than $1.2 billion in its wired and wireless networks. The new cell site is one part of AT&T's ongoing efforts to drive innovation and extend its mobile network.  It is also part of our ongoing investment to build the broadband networks that will fuel economic growth and create jobs, and enable AT&T's customers to quickly access the content, applications and services that matter most to them. «Read the rest of this article»


Senior guard Wesley Channels redeemed himself by scoring eight overtime points to lead Austin Peay State University to a 76-71 Ohio Valley Conference-opening victory against Southeast Missouri, Thursday night, in Dave Aaron Arena.
The victory provided Austin Peay head coach Dave Loos his 400th career coaching victory. Loos is in his 24th head-coaching season, 20th at APSU. It also was his 200th OVC win. But the victory came a little more difficult than Loos would have liked.
«Read the rest of this article»


CLARKSVILLE – Austin Peay State University women's basketball team trailed for one and a half minutes but scored 29 points over the next 10 minutes en route to a 76-63 Ohio Valley Conference victory against Southeast Missouri, Thursday night, at the Dunn Center.
Austin Peay (2-5, 1-0) won its first home game in its fourth try this season.
«Read the rest of this article»
My husband Bill moved to Virginia Beach, Virginia when he was eight. He lived eventually on Mediterranean Avenue near a boy named Dave who became his best friend. The two had many adventures together throughout their school career.
The summer when Dave was 12 and Bill was 11 found them in a cleared area of a vacant lot behind Dave's house. Having built all types of forts above ground and in trees, it now became evident that the time had come to move underground for a secret fort known only to the two of them.
Bill remembers that they dug for days to make a room-sized hole large enough to accommodate some apple crates and a small table where they could have secret meetings and play all types of spying games and other imaginary adventures. «Read the rest of this article»