68 years ago today our nation suffered an attack that then President Franklin D. Roosevelt referred to as "A date which will live in infamy". The attack propelled a reticent America into the Second World War, a conflict that started two years prior and would continue for another four years. The attack was aimed at preventing the United States from using its Naval forces to interfere with the Imperial ambitions of the Japanese Military.
The Japanese launched a total of 354 aircraft from six aircraft carriers, in two distinct waves. The first warning of the attack was sent out via radio  to U.S Forces at 7:58 AM Hawaiian Time on Sunday December 7th 1941 as the U.S. Fleet conducted their Sunday morning worship services
The attack sank four battleships and damaged another four. It also sank or damaged three cruisers, three destroyers, and one minelayer.  A total of 188 U.S. aircraft were destroyed, most of them on the ground. The human toll was staggering with 2,402 killed, and 1,282 wounded. A total of 16 Medals of Honor, 51 Navy Crosses, 53 Silver Crosses, four Navy and Marine Corps Medals, one Distinguished Flying Cross, four Distinguished Service Crosses, one Distinguished Service Medal, and three Bronze Stars were awarded to the soldiers, sailors, and airmen who responded to the attack. «Read the rest of this article»
Display a Blue Candle to Remember Slain Officers
NASHVILLE -The Tennessee Highway Patrol (THP) encourages Tennesseans to support C.O.P.S. (Concerns of Police Survivors) this holiday season by displaying a blue light in your home or office window.
A blue light, candle or holiday decoration honors and remembers those law enforcement officers who have given their lives in service to their profession and thanks those who continue to work America's dangerous streets and highways every day of the year.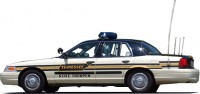 THP and the Tennessee Department of Safety strongly support C.O.P.S. Colonel Mike Walker has asked each captain in the Highway Patrol's district offices and scale complexes to display at least one blue light during the month of December. A blue candle is displayed in the Colonel's office at Foster Avenue in Nashville and at his home in support of the effort.
"The holiday season is an especially tough time for families who have recently lost loved ones. The same rings true in the law enforcement family," he said . "We need to remind everyone to place a blue light in their holiday decorations or window as a sign of thanks to law enforcement officers who are working to keep our communities and highways safe, and as a reminder of those who have paid the ultimate sacrifice." «Read the rest of this article»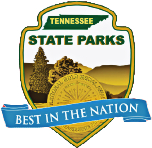 The Tennessee Department of Environment and Conservationwould like to remind you of several upcoming events in the Middle Tennessee area – from holiday activities, commemorating Pearl Harbor Day to a six-mile run!
Tennessee's 53 state parks offer diverse natural, recreational and cultural experiences for individuals, families, or business and professional groups.  State park features range from pristine natural areas to 18-hole championship golf courses.  For a free brochure about Tennessee State Parks, call toll free 1-888-867-2757. For additional information, visit our Web site at www.tnstateparks.com. «Read the rest of this article»
The 2nd Brigade Combat Team, 101st Airborne Division (Air Assault), will host a ceremony at 8:30 a.m. Dec. 12 at the Gander Memorial on post to honor the fallen 248 Soldiers of Arrow Airlines flight 1285.
The Strike Brigade Soldiers tragically perished 24-years ago when their plane crashed just after takeoff at 6:45 a.m. following a six-month peacekeeping mission in the Sinai. Every year since the incident, the 2nd BCT has honored these Soldiers and mourned their passing. «Read the rest of this article»