TDOS marks Older Driver Safety Awareness Week

NASHVILLE – The Tennessee Department of Safety joins the American Occupational Therapy Association (AOTA), the American Association of Motor Vehicle Administrators (AAMVA), and other highway safety groups in promoting Older Driver Safety Awareness Week, December 6-12, 2009.
"Over 27 million Americans are 70 years old or older. An estimated 20 million of them are licensed drivers," said Deputy Commissioner Greta Dajani, TDOS. "In Tennessee, we want to provide all Tennesseans, including seniors, with the information and resources to maintain desired mobility and enhanced quality of life."
The U.S. Census estimates there will be 50 million Americans aged 70 and older by the year 2030. Nearly ten million Americans will be 85 and older. Increasing age brings changes in physical, mental and sensory abilities that can challenge a person's continued ability to drive safely. «Read the rest of this article»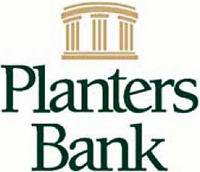 After World War II, American households routinely saved 10 percent of their income. Today, reports boasting that household savings are up to the three-four percent range make headlines in new sources across the county.
"The credit craze of recent decades has ended, but with finances still tight and consumer confidence still low, people are looking for convenient and painless ways to save," says Planters Bank President and CEO Elizabeth McCoy. Convenience is one of the reasons Planters introduced what it's named a "Go Savings" account in November.
The first account of its kind from a community bank in the Clarksville-Hopkinsville market, Go Savings automatically transfers one dollar on every point-of-sale, or signaturebased, purchase with a Planters Bank check card. «Read the rest of this article»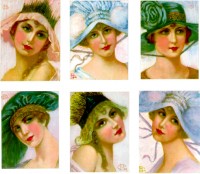 It is no longer acceptable since Women's Liberation to be called a lady. The term took on unacceptable connotations because it was viewed as a way that men kept women "in their places." To be a lady meant you were theoretically put on a pedestal but were subliminally considered not quite up to par with a man.
Ladies were the people for whom men opened doors, who wore hats and gloves, who did not enter the workplace and expect equal pay for equal work, who never swore in public or elsewhere, who spent most of their time making themselves attractive for their husbands' pleasure, who loved spending their lives cleaning and cooking and being the June Cleaver from "Leave It to Beaver" or the mother on "Father Knows Best."
Granted, some of these thought patterns were totally archaic. When World War II took over our country, "manning" the factories became women's work. When the war was over, many women were no longer contented to return to scrubbing the kitchen and baking homemade bread instead of earning money of their own and having a career. When the bra-burning era erupted in the Sixties, women became outspoken in their contempt for many of their former roles and the expectations that society demanded of them.
Women still earn about 20 per cent less than men for similar work. To put this in perspective, think of a man who earns $40,000 a year; a woman would earn $32,000 a year, a considerable difference. «Read the rest of this article»