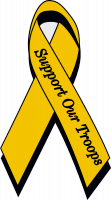 At AT&T, we know military families care a lot about staying connected–especially when a loved one is stationed away from home.  At AT&T, we care too.  And, we're working to make a difference this holiday season a few ways:
Every time you recycle a used wireless phone with us, part of the proceeds support Cell Phones for Soldiers, a charity uses the proceeds from recycling to send free prepaid phone cards to troops overseas.  Since July 2008, recycling has helped the charity send more than 350,000 free phone cards to military members away from home.
With the help of the USO, AT&T is also donating 30,000 free prepaid phone cards to the troops in Iraq, Kuwait, Afghanistan, and other overseas locations this year.  These cards provide 20 minutes of free talk time from Iraq back to the U.S. as one example.
Recycling with Cell Phones for Soldiers is something that's meaningful for the holidays– and all year long.  So, we offer a few recycling options: «Read the rest of this article»
Planters Bank announces the addition of Michelle Dickerson as marketing director for its Clarksville market.
"Michelle's wealth of experience in branding and communications, coupled with her knowledge of both our Hopkinsville and Clarksville markets, will be a tremendous asset to the bank," said President and CEO Elizabeth McCoy. "We're thrilled to have her join our team."
Dickerson has more than 20 years of experience in marketing, communications and public relations, including an eight-year stint as VP of Marketing Communications for the Clarksville-Montgomery County Economic Development Council. She most recently served as brand director for the Hopkinsville-Christian County Chamber of Commerce. «Read the rest of this article»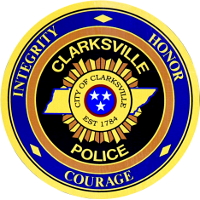 The Clarksville Police Department would like to request the public's assistance in identifying a vehicle which has been involved in burglaries and the use of a stolen credit card.
The vehicle has a spoiler on the rear, windshield shattered on the upper part of the passenger side, headlight out of the passenger side and hood damage on the driver's side.  The vehicle may also have a temporary tag displayed in the rear window.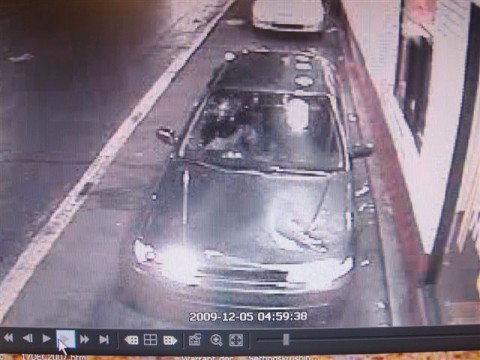 Anyone with information may contact Detective Kevin Rushing at 931-648-0656, ext. 3010 or the TIPSLINE, 931-645-8477.


LITTLE ROCK, Ark. – Austin Peay State University women's basketball team got off to a slow start and could not catch up late in a 82-54 loss at UALR, Tuesday night in non-conference action at the Stephens Center.
UALR (5-4) scored on eight of its first 11 possession to build a 10-point, 17-7 lead just 6:39 into the contest. The Trojans followed that by scoring on of its next 11 as their lead hit 20 points, 33-12, just seven minutes later.
Austin Peay (3-6) had few answers for the UALR offensive onslaught, going nearly six and a half minutes without a field goal as the lead increased from four points to 14 points during the drought. The Lady Govs trailed by 27, 45-18, at halftime.
«Read the rest of this article»

Fort Campbell Federal Credit Union has just announced that it will be giving $1 million back to its members in patronage dividends this year.
"We have given over $6 million back to members of the credit union over the past 5 years alone and we're so proud to be able to continue this tradition", says Stewart Ramsey, President and CEO of Fort Campbell Federal Credit Union.
The over 36,600 members of the credit union can look for the patronage dividend to be deposited into their share savings account the week of December 7th, 2009. The amount that each member will receive is calculated based on the length of membership and number of services used including checking, loans, and use of online banking.
«Read the rest of this article»