The Tri-Cities Magicians' Society, a group of magicians from Clarksville, Ft. Campbell, and Hopkinsville, meets the third Tuesday of each month to have dinner, talk magic, share tricks & ideas, and plan shows and events.
The group invites area magicians and anyone interested in magic to join them.
The Tri-Cities Magicians' Society's next meeting is December 15th, at 6:30 p.m., at Shoney's on Wilma Rudolph Boulevard.
Approximately 25,000 Tennesseans eligible for additional benefits
NASHVILLE — The Tennessee Department of Labor and Workforce Development is on schedule to complete the online applications for the latest federal extension of unemployment benefits. The application will be available on the Tennessee Department of Labor's Internet site on December 11, and the first benefit payments are expected to be mailed December 18, 2009.
"This project has been given the highest priority, and the department's Information Technology division has worked nights, weekends and holidays to do the extensive programming required of our systems to extend these benefits," said Labor Commissioner James Neeley. "Those who have already exhausted their benefits should look for instructions in the mail this week with the status of their claim."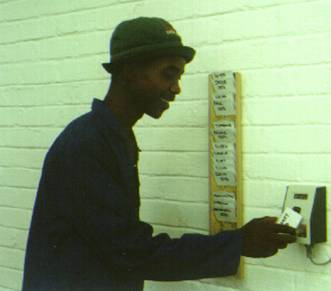 «Read the rest of this article»
Tips for making the season brighter
NASHVILLE – For many people, the holiday season is a time for visiting friends, exchanging gifts and simply enjoying the hustle and bustle of shopping malls and seasonal festivities. But for others, the season is not so blissful, especially during tough economic times. It is not uncommon for people to feel down, low, and without energy, suffering from a condition labeled the "holiday blues."
Unlike other forms of depression, the "holiday blues" last only a brief period of time, usually surfacing around Thanksgiving and continuing through New Year's Day. Three main factors contribute to the onset of holiday depression:
«Read the rest of this article»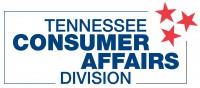 Nashville, TN–With the holidays quickly approaching, millions of shoppers will go online for hassle-free shopping. If you plan to shop online, you should be aware that you may get more than you bargain for with Internet scams and identity thieves targeting holiday shoppers.
Take the following precautions before you make those purchases: «Read the rest of this article»


ATHENS, Ohio—John Fraley knocked down two free throws with 0.8 seconds left to lift Austin Peay State University to a 68-66 non-conference victory against Ohio, Wednesday night, in basketball action played at the Convocation Center.
The victory was the 320th Austin Peay victory for Govs' coach Dave Loos, allowing him to move past Cal Luther (Murray State, 1958-74, UT Martin 1992-99) for most wins while coaching in the Ohio Valley Conference.
«Read the rest of this article»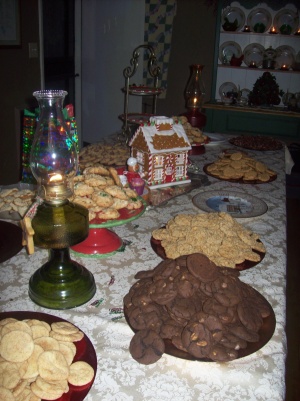 A Cookie Exchange is a great way to get some different cookies in your house for the holidays and a great way to have a sweet time of fellowship with friends. Here are some ideas from the 2009 CHK Christmas Planner to get you started on your own Christmas Cookie Exchange.
The first step is to decide on a date.
You will need at least an hour to exchange cookies, but do try to have everyone linger longer than that. It's so much fun to sample the cookies and chat. After you have decided on your date and time, decide how many cookies your guests will need to bake. I have found that 6 dozen is a good number. If you want to be able to sample everyone's cookies, be sure to tell your guests to bring 7 dozen… one dozen for sampling and 6 dozen for trading.
Here are some good rules for your Cookie Exchange. «Read the rest of this article»