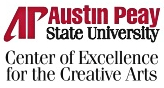 Mundell Lowe and James Ferguson came together with the talented musicians of the Austin Peay State University Department of Music & Conductor Gregory Wolynec to present "Who comes this night… An evening of Christmas Music." Saturday evening. The Concert was a joint production of the APSU Department of Music and the APSU Center of Excellence for the Creative Arts.
«Read the rest of this article»
Brenda E. Radford, the Montgomery County Trustee, was recently elected President of the Middle Tennessee Trustees Association.
Radford took office during the November 16th-19th, 2009, Tennessee County Officials Association Conference held in Nashville. She has just completed a two-year term on the Tennessee County Officials Association Board of Directors.
"I am honored to serve and I am humbled to be elected by the Middle Tennessee Trustees as their 2010 President," Radford said. "I look forward to a very productive year as we work together to serve the people of Middle Tennessee." «Read the rest of this article»

The Clarksville Parks and Recreation Department's weekly recreation report provides Clarksvillians with a glimpse at the activities and events that are available from the Parks and Recreation Department for them to enjoy together as a family. This weeks highlights include:
Community Centers
Christmas Parties
R&B/Jazz Step Program
Zumba
Youth Indoor Soccer Program
Archery
Winter Gym
Santa's Workship at Christmas on the Cumberland
«Read the rest of this article»
Christmas is the time of year when we should give some serious thought to the process of giving and what it really means to show our love to others.
I suspect that if most of us tried to remember the best gifts we've ever received, we'd find that many of them didn't necessarily cost a great deal of money. Instead they had a lovely share of thoughtfulness behind them.
One of the gifts I received that I'll never forget was from a blind man who sat for several hours at his tape recorder and taped for me music he believed I'd enjoy and some of his own words about what my friendship for him had meant. Another gift I'll never forget came from a student and her mother who made a CD of favorite Christmas songs for me. I listen to that CD in my car every Christmas because it has so many classics like Bing Crosby's "White Christmas" and James Taylor's "Have Yourself a Merry Little Christmas."
Other gifts I've received are on a different scale. «Read the rest of this article»