Increasing Vaccine Supply Meeting Local Demands

NASHVILLE – The Tennessee Department of Health has expanded H1N1 flu vaccine availability to the general public. Steadily increasing supply of the vaccine has enabled county health departments to allow anyone who wants to get vaccinated to do so. The vaccine is provided at no charge to patients.
"There are still many who have not had a chance to get vaccinated up until this point," said Kelly L. Moore, MD, MPH, medical director of the state immunization program. "Although we continue to work to reach people in the target risk groups, it is now possible to begin providing vaccine to everyone who requests it. Public clinics are being scheduled every week as more vaccine becomes available and the department continues to distribute the vaccine supply efficiently to a wide array of health departments and private providers, including pharmacies." «Read the rest of this article»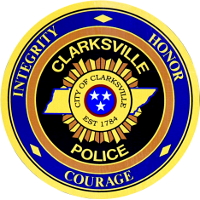 For many low income families their only contact with the Clarksville Police Department is after being a victim of a crime. This Saturday for 75 local Children that was changed for the better.
The Clarksville Police Department in conjunction with the Fraternal Order of Police sponsored simultaneous shopping sprees at the three local Wal-Mart stores for 75 children from the Salvation Army's Angel Tree Program.  Each child was given $100.00 to use for Christmas shopping. Clarksville Police Department Officers and Explorers assisted the children with shopping.
The Salvation Army Angel Tree program helps low income parents give their children a Christmas they would not otherwise have been able to provide on their own. Every child deserves an amazing Christmas! To help the Salvation Army in their various missions you can drop a donation by their thrift store (210 Kraft St), or give at the bell ringer outside your favorite stores! They can really use your help!

«Read the rest of this article»


The Dave Loos Show will return to the Blackhorse Pub and Brewery on Franklin Street in historic downtown Clarksville, 6 p.m., Monday.
For the second straight week, however, the show will be located in upstairs "Tap Room." Fans, when entering the establishment, will make an immediate left and climb the steps to the location.
«Read the rest of this article»


Four Governors scored in double-figures leading Austin Peay State University to an 85-55 non-conference win against Marion College, Saturday.
The Govs won their fifth straight game to improve to 7-4 on the season while Marian, an NAIA team from Indianapolis, Ind., drops to 4-6.
Sophomore John Fraley notched his season's third double-double, with 10 points and 10 rebounds, but it was sophomore Tyrone Caldwell who led the Govs scoring attack with 11 points on 4-of-5 shooting. Sophomores Marcel Williams and Anthony Campbell each added 10 points as well.
«Read the rest of this article»