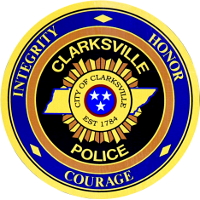 For many low income families their only contact with the Clarksville Police Department is after being a victim of a crime. This Saturday for 75 local Children that was changed for the better.
The Clarksville Police Department in conjunction with the Fraternal Order of Police sponsored simultaneous shopping sprees at the three local Wal-Mart stores for 75 children from the Salvation Army's Angel Tree Program.  Each child was given $100.00 to use for Christmas shopping. Clarksville Police Department Officers and Explorers assisted the children with shopping.
The Salvation Army Angel Tree program helps low income parents give their children a Christmas they would not otherwise have been able to provide on their own. Every child deserves an amazing Christmas! To help the Salvation Army in their various missions you can drop a donation by their thrift store (210 Kraft St), or give at the bell ringer outside your favorite stores! They can really use your help!

Gallery