MAJOR HOLIDAY ENFORCEMENT SEEKS TO SAVE LIVES ONE STOP AT A TIME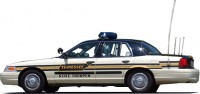 NASHVILLE — Drunk driving is one of America's deadliest crimes.  In 2008, 327 people died in highway crashes in Tennessee involving a driver or motorcycle rider with a blood alcohol concentration (BAC) of .08 or higher.  That's an 11 percent decline from the 377 alcohol-related deaths in 2007. As part of National Drunk & Drugged Driving Prevention Month, the Tennessee Highway Patrol will be stepping up its enforcement crackdown to find and remove impaired drivers from Tennessee roadways.  Troopers will be conducting more than 100 sobriety and driver license checkpoints now through the New Year's holiday to get drunk drivers off the road.
"The purpose of this effort is to save lives," said Governor Phil Bredesen.  "I urge all Tennesseans and travelers passing through our state to obey the laws designed to keep them safe, not only through the holidays but whenever they get behind the wheel."
"Ensuring the safety and general welfare of the public isn't just a cliché but a mission the Department of Safety takes seriously," stated Department of Safety Commissioner Dave Mitchell.  "That is why the THP will be joining with hundreds of law enforcement agencies across the state from December 16 to January 3, 2010, to take part in this crackdown on impaired driving called Drunk Driving. Over the Limit. Under Arrest." «Read the rest of this article»
Non-safety Related Recall of Vaccine Product for Children

NASHVILLE – The Tennessee Department of Health is working to notify health care providers of a nationwide voluntary non-safety recall of 800,000 doses of H1N1 flu vaccine. Sanofi Pasteur, Inc., is recalling four lots of H1N1 vaccine in 0.25 ml pre-filled syringes designed for use in children ages 6 to 35 months. These lots passed all tests for potency and purity when they were distributed, but routine follow-up tests after distribution found that levels of antigen, the active ingredient, were slightly lower than the level specified on the label. The recall is not related to any safety or effectiveness concerns.
"We want to assure parents whose children may have received this vaccine product that it is safe and effective at preventing H1N1 flu when given as part of the two dose series recommended for all children under age ten," said Health Commissioner Susan R. Cooper, MSN, RN. "Our recommendations haven't changed. H1N1 flu is still circulating, and vaccination is the best way to prevent the illness."
The lot numbers of vaccine included in the recall are: UT023DA, UT028DA, UT028CB and UT030CA. Some 800,000 doses of H1N1 vaccine are included in these lots. The vaccine met all antigen level and safety specifications at the time it was distributed; routine monthly follow-up testing showed that antigen in these lots fell slightly below the pre-specified level. «Read the rest of this article»
Seller, product unregistered in Tenn.; ads appeared in Ga. newspaper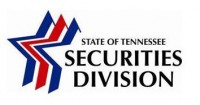 NASHVILLE – The Securities Division has filed a summary cease-and-desist order against Tennessee resident Jerald Follis, a Chattanooga resident. Follis is offering prospective investors the opportunity to invest in "projects" involving unregistered promissory notes. The promissory notes are tied to money-transfer scenarios often seen in e-mail scams (otherwise known as Nigerian scams).
Follis is not properly registered with the Tennessee Securities Division to sell any type of securities product. Neither the projects nor the promissory notes are properly registered securities products with the Tennessee Securities Division; they cannot be sold to the public. The advertisements appeared in the Atlanta Journal-Constitution in July and October.
"The Tennessee Securities Act authorizes this kind of immediate action," says Commerce and Insurance Commissioner Leslie A. Newman, "to safeguard Tennessee investors and to notify the public to prevent others from making this type of unregistered investment." Tennessee law requires anyone who would engage in the sale of securities to register as a broker-dealer and, to register any securities product with the Securities Division. «Read the rest of this article»