NASHVILLE — Last year, more than 607,000 individuals in Tennessee deducted over $3.8 billion in charitable donations on their federal tax returns.
Individuals and businesses making contributions to charities for 2009 should make those donations by December 31st and should keep in mind several important tax law provisions that have taken effect in recent years.
«Read the rest of this article»
Rockslide Detours Remain in Place for I-40 in North Carolina & U.S. 64 near Chattanooga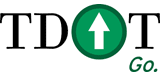 NASHVILLE – Holiday travelers should enjoy a smooth drive through Tennessee during the busy Christmas and New Year's travel holiday.  The Tennessee Department of Transportation is once again halting all lane closure activity on interstates and state highways in anticipation of higher traffic volumes across the state.
No lane temporary lane closures will be allowed for construction on Tennessee roadways beginning at 8:00 p.m. on Wednesday, December 23 through 6:00 a.m. on Monday, January 4.
"Many Tennesseans traditionally take advantage of the opportunity to travel to visit family and friends during this holiday period," said TDOT Commissioner Gerald Nicely.  "We want to ensure that motorists traveling in Tennessee arrive at their destinations safely and with as little disruption as possible." «Read the rest of this article»

What can YOU do to make Clarksville TN a better place to live? That was the thread title on a local forum that I visit from time to time. It started back in May of 2008 and had over 31 pages of responses – my immediate thought was WOW this is great! I made it to page 12 and skipped to the end. A bunch of complaining was basically what it turned out to be. One page of quality ideas and 30 pages of pure nonsense which the moderators apparently allowed.
Anyhow, I believe the question has merit and can easily be applied to any town or city in the U.S.A. If people would sincerely ask themselves this question: What can YOU do to make (Insert City Name Here) a better place to live? Speaking of Clarksville Tennessee, I can answer that, and practice what I preach. It is easy to simply sit here and "say" what I "would" do – it is entirely different to back it up. While I am simply ONE in a city of over one hundred thousand – if I  get out there and "DO" then someone will notice and join me, thus a chain reaction. Sounds too easy right? Never going to happen right? «Read the rest of this article»
Establishing standards for registration and licensing of mortgage loan originators
WASHINGTON – The U.S. Department of Housing and Urban Development today announced publication of a proposed rule setting the minimum standards that states must meet to comply with the
Secure and Fair Enforcement Mortgage Licensing Act of 2008(SAFE Act) in licensing loan originators. The proposed rule is posted in today's Federal Register and on HUD's website.
"By introducing nationwide standards of uniform licensing for loan originators, the SAFE Act is taking an important step in returning integrity and accountability to the residential mortgage loan market," said FHA Commissioner David Stevens. "Implementation of this Act is a critical addition to our system of regulatory protections that will benefit both consumers and financial institutions."
The SAFE Act was enacted into law on July 30, 2008, as part of the Housing and Economic Recovery Act of 2008. It is designed to enhance consumer protection and reduce fraud by encouraging states to establish minimum standards for the licensing and registration of state-licensed mortgage loan originators. SAFE also mandates the creation of a Nationwide Mortgage Licensing System and Registry (NMLSR), and encourages all states to provide for a licensing and regulatory regime for all residential mortgage loan originators. «Read the rest of this article»