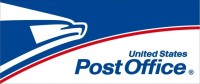 Clarksville Montgomery County should be thankful to have great lawmakers in Nashville like Senator Tim Barnes and Representative Joe Pitts who both fought very hard from the onset to stop our local post offices from being shutdown. Once it was announced that these post offices were on the list considered for closure they went right to work to insure that the ever growing population of Clarksville – Montgomery County and Fort Campbell would not be inconvenienced or left hanging in the least bit.
Anyone that has gone to the post office recently knows how it feels to stand on already long lines, and closing even a single post office in this growing city would have been a catastrophe.

I am annoyed with Belk in particular but also other stores for using deceptive advertising especially during the holidays. In LARGE print Belk's ad says 'Great' $20 off a $100 purchase applies to 'regular and sale priced merchandise'. However, the fine print excludes about half the stuff in their store.
I went there and without my magnifying glass – wasn't able to read their huge list of exclusions. One of the exclusions is a rather generic term 'Gifts'.  The exclusion that knocked them off my list was 'Small Electrics' – which excludes basically the whole kitchen appliance area. «Read the rest of this article»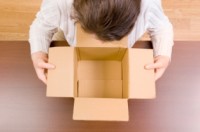 All the boxes were pulled out from the back of the closet, some large, some small, some ripping at the seams but all were covered in a thin layer of dust. Christmas snuck up on me this year and I was so unprepared.
"Do we need to deck all the halls?" I thought selfishly to myself.
"Elle-girl is still young yet, and won't notice if I left the Christmas Village out. But…she may enjoy it…"
Having a small newborn at Christmas makes yearly festivities a little more challenging. Decorating for Christmas is certainly one of those challenges. My husband came home that night to find that Christmas had exploded all over the living room and on every counter top. I was sitting chest deep in cardboard, tissue paper and tinsel looking frantically for the most important part of our tabletop nativity scene, the Baby Jesus. "I can't find him!" I exclaimed. "Baby Jesus is missing from the nativity scene!" David assured me he'd turn up somewhere, and commented that the rest of the house looked very nice. "Thanks." I grumbled not really able to accept the compliment, and defiantly not seeing the beauty in it myself.
This was the year I was going to start the Advent calendar with Elle-Girl.
This was the year she would begin to form an impression of what Christmas really is.
This was the year we would read stories of Jesus' birth and set up the Nativity scene, and sing "Away in the manger" and "Silent Night"
This Christmas is pivotal! «Read the rest of this article»