New Tools to Help Keep Tennessee Roads Free of Ice and Snow This Season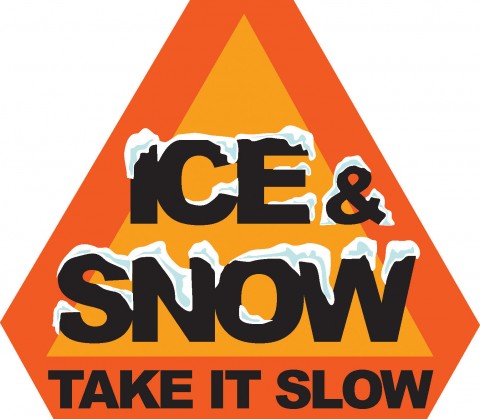 NASHVILLE – Winter weather is here and the Tennessee Department of Transportation is ready to "beet" ice and snow this winter season using some new ice and snow removal tools, including beet juice.  This winter TDOT will use beet juice mixed with salt and salt brine at various locations across the state to improve the ability to remove snow and ice from state roads and interstates.  Beet juice is a by-product of the beet after the sugar has been extracted.  The department is also evaluating the effectiveness of larger snow plows and some new tools for applying salt and de-icing agents.
"Although we don't typically see severe winters in the southeast, even small amounts of snow or ice can cripple our transportation system and create dangerous conditions for motorists," said TDOT Commissioner Gerald Nicely. "This year, TDOT is testing a number of new weapons that all have the potential to help clear roads of ice and snow faster while also saving valuable time, manpower, and money."
"The beet juice compound will help the salt stick to the roadway for a longer period of time which will make the salt and salt brine more effective and will help reduce the amount of salt used by TDOT," said TDOT Chief Engineer Paul Degges. "The beet juice should also help reduce the amount of salt that bounces off the roadway when applied by the trucks."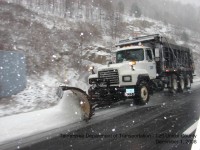 In west Tennessee, TDOT will test a new 25-foot-wide tow plow that can clear and salt two interstate travel lanes at once.  The new truck will have a 14-foot snow plow on the front and will pull the 25-foot-wide tow plow behind it.  TDOT will use several 14-foot-wide front snow plows this year.  The 14-foot plows are more than four feet larger than existing plows and have the ability to clear an entire travel lane in one pass.  In the past, trucks had to make two trips in order to clear one travel lane.  In addition, six new concept trucks will be fitted with both a 14-foot front plow and an underbody plow.  The underbody plow is installed under the middle of the truck and can apply downward force that helps remove hard packed ice.  Three of the new concept trucks will also have an eight-foot-wide wing plow mounted to the side of the truck which allows drivers to clear one and a half interstate lanes in just one pass.  In addition, TDOT is testing a new speed control computer that adjusts the amount of salt applied to the roadway based on the speed of the truck and the predicted wintery precipitation.  The new computer controller should help reduce the amount of salt used by TDOT.
"Cost savings are the biggest benefit of the new equipment," said TDOT Maintenance Director Greg Duncan.  "As budgets get tighter we are constantly looking for ways to stretch our dollar. Other transportation agencies have reported dramatic reductions in salt use with these new tools and we are hoping to see similar salt use reductions here in Tennessee."
TDOT currently has more than 160,000 tons of salt and more than 1.1 million gallons of salt brine ready for use.  The department has budgeted more than $12 million this year for snow and ice removal operations across the state.
When snow hits Tennessee, TDOT ice and snow removal teams will first focus on clearing interstates and heavily traveled state routes and will specifically target areas vulnerable to freezing, like hills, curves, ramps, bridges and interchanges.
TDOT maintenance personnel stay in close contact with the National Weather Service leading up to a possible winter storm.  Once snow begins to fall they monitor roadway conditions through a number of mechanisms including the Roadway Information System (RWIS).  The department has 37 RWIS stations statewide that monitor a variety of weather related factors such as air temperatures; dew-point; wind speed/direction; precipitation types and rates; and asphalt temperatures.  The Tennessee Highway Patrol also alerts TDOT to any problem areas on roadways across the state as do TDOT Help Units in the urban areas.

All Tennesseans can monitor roadway conditions before leaving home by visiting the TDOT SmartWay website at www.tn.gov/tdot/tdotsmartway or by dialing 511 from any land line or cellular phone.  TDOT is also on twitter @TN511 (www.twitter.com/TN511).
TDOT and the THP remind motorists to dial * THP from any cellular phone should they become stranded or need assistance when on the road.
Here is a look at some of TDOT's winter maintenance statistics from a statewide perspective.
Salt Trucks: 831
Salt (tons): 167,789
Salt Brine (gallons): 1,166,618
Salt Bins: 120
2009-2010 available budget for winter weather needs: $12,002,115
2008-2009 statewide winter-weather cost summary: $10,226,229
R.W.I.S. weather stations: 37
Winter maintenance capacities by region are as follows (approximated):
Brine (gallons) Salt (tons) Snow Plows
Region One: 177,604             53,231                          208                  
Region Two: 223,225             45,348                          202
Region Three: 603,050             45,130                          243
Region Four: 162,739             24,080                          169
*All quantities are subject to change
How does TDOT respond to winter weather in Nashville area (Region 3)?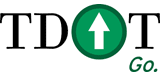 When TDOT'S Region Three Headquarters is notified of imminent bad weather, crews from the region's Six (6) district garages and the floating maintenance are put on alert. That includes approximately 350 people, 243 salt trucks and snow-plows and 181 salt-brine spreaders.
Salt brine is a salt and water mix that crews spray onto roadway surfaces before snow and ice begin to fall. Brine works well until the temperature reaches 20 degrees or below. TDOT's brine solution contains 23% salt, which reduces the amount of sodium released into the environment and is more cost effective than regular salt. The solution itself costs about 6 cents a gallon. The Davidson County maintenance garage keeps approximately 90,000 gallons of this mixture stored and ready to distribute. For all of Region 3, TDOT has a total of 603,050 gallons of brine on hand.
Brine helps keep snow and ice in a slushy state until salting and plowing can take place. After brine is applied, TDOT crews begin salting and plowing. Truck drivers have specified routes they follow. The most traveled routes in urban areas are covered first. Davidson County has nearly 1,551 lane miles of interstate and state routes maintained by 39 trucks. In all of Region 3, which includes 26 counties, TDOT crews maintain about 9,058 lane miles of roadway.
TDOT has about 45,000 tons of salt available for use in Region 3. Approximately 4,900 tons are stored in bins located in Davidson County.
Region 3 has 243 snowplows available for use. Every TDOT regional operation has environmentally friendly truck-washes that filter the water used to wash salt distribution vehicles in a way that eliminates salt and oil runoff.
The Davidson County maintenance garage also maintains approximately 15,000 gallons of calcium chloride stored and ready to use. For all of Region 3, TDOT has a total of 121,429 gallons of calcium chloride on hand.
TDOT's Region 3 snow and ice removal crews utilize calcium chloride to combat icy roads during very cold temperatures. Calcium chloride is combined with both the brine mixtures and road salt to enhance their ability to melt snow and ice during very cold temperatures of 20 degrees or lower.
TDOT also utilizes 37 Roadway Weather Information System (RWIS) stations around the state. RWIS stations monitor a variety of weather-related factors, including air temperatures, dew-point information, wind speed/direction, precipitation type and rate and asphalt temperatures. The RWIS alerts TDOT maintenance supervisors when freezing conditions are imminent.
TDOT also relies heavily on HELP crews in urban areas to monitor road conditions. The HELP team also dispatches emer-gency response crews to clear wrecks as quickly as possible in an effort to reduce weather-related traffic backups.
Drivers can access real-time weather and traffic conditions on Tennessee roadways by calling 511 from any land line or cellu-lar phone. People may also view traffic cameras and check traffic conditions on the roadways by visiting www.tn.gov/tdot/tdotsmartway/.
For more information about TDOT winter weather preparations visit the TDOT web site at www.tennessee.gov/tdot and click on the Ice and Snow: Take it Slow logo.