Austin Peay State University guard Wesley Channels, who scored 23 points Sunday against highly regarded Missouri, has been named Ohio Valley Conference co-Player of the Week.
The Memphis native shared the award with UT Martin guard Marquis Weddle.
«Read the rest of this article»

2009 was a landmark year for equality in Tennessee, but we don't have time to look back.  The General Assembly reconvenes in just two weeks and we have to be ready to fight for our rights.
If I just had twenty seconds to speak with you in person, this is what I would say:

«Read the rest of this article»

Montgomery County Tennessee announced the winners of this year's Christmas Lighting Contest.  The contest is a joint project of the Montgomery County Tennessee, and the City of Clarksville.  The award is presented to the merchants who's creativity, use of light, and festive spirit excelled in making the community especially beautiful this time of the year.  The winners were presented their prize by County Mayor Carolyn Bowers, and City of Clarksville Mayor Johnny Piper.
F&M Bank won the overall category,  Rogate's Boutique for the most creative use of lights, and Betty's Antiques for the best window and door display.
«Read the rest of this article»
The leadership of the Tennessee Senate Democratic Caucus released the following statement upon learning news that former Lt. Gov. John Wilder had suffered a stroke:
"Our thoughts and prayers are with Gov. Wilder and the Wilder family tonight," Senator Jim Kyle, the Senate Democratic Leader, said from Memphis.
Senator Lowe Finney, Caucus Chairman, said from Jackson: "Lt. Governor John Wilder is known for his toughness. We hope for a full and speedy recovery."
Effort to reduce costs for architects, engineers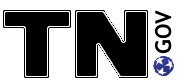 NASHVILLE – The State Fire Marshal's Office's (SFMO) process for reviewing architects' and engineers' drawings for compliance with construction safety codes has just gotten easier and less expensive, with the implementation of an online portal application.
The new electronic plans review system allows for plans, documents and review fees to be submitted over the Internet. The Tennessee Department of Commerce and Insurance's SFMO enforces fire and building construction safety codes for certain types of buildings. For these occupancies, an architect's or engineer's design drawings are submitted for review and approval by the State before construction begins.
"This new portal means that our plans-review office is essentially open 24 hours a day, seven days a week for document submission and fee payment," says Commerce and Insurance Commissioner and State Fire Marshal Leslie A. Newman, "including payment by e-check. Building plans involve very large files, and having them in our office as electronic documents will make it much easier to access, store and archive these plans. As documents are reviewed and any needed re-submittals are made, the time and money savings for construction projects will be significant. Upcoming phases of this project will provide additional automation and time accountability regarding a project's status." «Read the rest of this article»