Local businessman James Maynard has endowed a scholarship at Austin Peay State University, continuing his family's legacy of supporting the Clarksville business community.
"I'm from here, born here, raised here, and I just felt like I need to give back to the community," he said.
Earlier this year, Maynard donated three separate parcels of land to the University. The land will be sold, and the resulting money will create the Maynard Family Endowment Scholarship.
"The Maynard family's extraordinary generosity will benefit students for many years to come," APSU President Tim Hall said. "This scholarship endowment will help students attend Austin Peay who might otherwise have had to forgo the dream of a college degree. I'm so thankful to the Maynards for their wonderful support of the University and its students." «Read the rest of this article»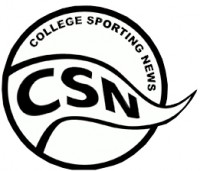 Austin Peay State University's electrifying junior running back/kick returner Terrence Holt has earned his second Division I Football Championship Subdivision All-America honor.
The College Sporting News has named the Nashville native as its first-team all-purpose back on the 2009 FCS Fabulous Fifty All-American Team. Just last week, Holt was named second-team FCS All-America all-purpose back by The Sports Network.
Unlike other All-American teams, the CSN honor's squad is designed to be comprised like a real team, capable of taking the field and competing in a game. It includes everything from quarterbacks who can run or pass, a fullback, a long snapper and other special teams performers. «Read the rest of this article»
Thursday, December 31, 2009, 8:00 a.m. to 2:00 p.m.

Hornberger Lane will be closed Thursday, December 31, 2009 from College Street to Franklin Street until approximately 2:00 p.m. while Gas and Water construction crews perform work to replace water service lines due to a water line replacement earlier in the month.