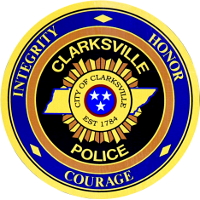 For those of you that will be out and about bringing in the New Year, you won't be alone. There will be additional law enforcement officers patrolling the roadways and neighborhoods looking for impaired drivers. There will be 11 additional officers working Thursday and six additional officers on Friday and Saturday night performing saturation patrols, with the primary purpose of deterring impaired drivers.
The New Year's holiday is falling in conjunction with a weekend, which usually increases the incidents of impaired driving. According to statistics gathered by the National Highway Safety Transportation Agency since 1982, New Year's consistently has a higher percentage of alcohol related fatalities than any other day in December.
«Read the rest of this article»
Number one names unchanged from 2008

NASHVILLE – New parents in the Volunteer State are sticking with Emma and William for a second consecutive year as the most popular names for girls and boys born in Tennessee. While the top spots remain the same, the list of most popular names for Tennessee babies born in 2009 includes some newcomers breaking into the top ten, and shows some formerly popular names falling out of favor.
The top ten names new Tennessee parents chose for their babies born in 2009* are as follows: «Read the rest of this article»
Check with Consumer Affairs, Charitable Solicitations and Gaming before donating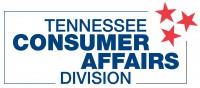 NASHVILLE – A word of caution to those planning to end 2009 or start 2010 by giving money to what they think is a good cause: The state Division of Charitable Solicitations and Gaming and the Consumer Affairs Division are reminding Tennesseans to check out charitable organizations before making donations.
"While consumer complaints filed with us do not automatically mean organizations are at fault," says Consumer Affairs Director Mary Clement, "learning about complaints does sometimes affect whether a consumer goes forward with a donation. It's really easy to check to see if Consumer Affairs has had complaints against an organization."
Complaints filed with the Consumer Affairs Division are forwarded to the Division of Charitable Solicitations and Gaming for investigation. The Division of Charitable Solicitations and Gaming, which is part of the Department of State, has authority to levy civil penalties against groups that engage in unfair, false, misleading or deceptive fundraising practices. The division's investigators also can refer cases to the district attorney general if criminal activity is suspected. «Read the rest of this article»

The Tennessee Department of Health Emergency Preparedness Program, in partnership with the Montgomery County Health Council, is offering assistance with emergency planning. Montgomery County is currently piloting the Lifelines program that may benefit individuals considered "at risk" of severe outcomes in an emergency. You may be at risk if:
You have difficulty maintaining independence, communicating with others or have transportation concerns
You live at home but need constant supervision or medical care
You would need assistance during and after a tornado, ice storm, prolonged power outage or other emergency or disaster
«Read the rest of this article»