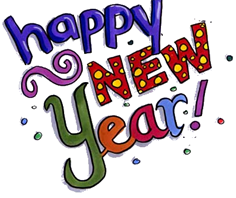 Everyone here at Clarksville Online would like to wish you and your families a very Happy New Years!
It's been an interesting year for Clarksville Online. We have continued our rapid growth, in content, in authors, and in growing public awareness of our publication.
In 2009 we published 1,561 articles an average of 130 a month, or 4.33 a day. This was more than we published in all of the preceding years since our founding in June 2006 (1,956; June 10th 2006-Jan 1st,2009). Expect this growth to continue as we look to add even more new and exciting features this year.
Send us your stories and news tips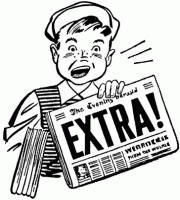 You can help us in our mission by keeping us informed on what is going on with your business, and other organizations you are involved in, and our community. Send us news stories, press releases, and story tips to .
We can also come out and provide coverage of your events, just let us know who, what, where, when, why, and how, and make it clear that you would like for us to attend. Send that information to as well.
Social Networking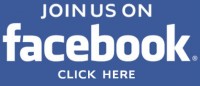 We have added social networking to make it even easier for you to keep up to date with Clarksville Online. Our Facebook page is less than two months old, and already has 686 fans! We appreciate every one of them! You can join us there, and show everyone that you are also fan!
Once you visit the page you can tell your friends about Clarksville Online, simply click the "Suggest to Friends" link at the top left!
Twitter is another area we are looking at embracing, there are a few issues left to work out.
Recognition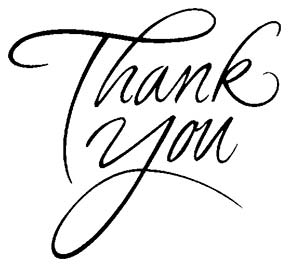 Clarksville Online would especially like to thank the people who during the year helped us continue to grow: (This is not a complete list and my apologizes to whoever I may have missed. I was working from memory here)
AARP
Kendall Welsh at ARTifacts
Austin Peay State University and it's many Centers and Departments, and University President Tim Hall
The APSU Center of Excellence for the Creative Arts, and Christopher Burawa
The APSU Athletics Department, and the entire Sports Information Team
AT&T
CDE
The City of Clarksville and all of its Departments, and Mayor Johnny Piper
Clarksville Dental Center, Joan and Dr. DeWald
The Clarksville Fox Women's Full Contact Football Team, Rob Brown Owner
The Clarksville Chamber of Commerce
The Clarksville City Council
The Clarksville Edelweiss Club
Clarksville Gas & Water
The Clarksville Jaycees
The Clarksville Kiwanis Club
The Clarksville-Montgomery County Economic Development Council
The Clarksville-Montgomery County School System
The Clarksville Parks and Recreation Department
The Clarksville Police Department, & Jim Knoll for all help in answering my frequent questions
Crye-Leike Reality
The Customs House Museum
Draughons Junior College
The Downtown Artists Coop
The Federal Government
Five Star Radio group, and the Eagle 94.3
F&M Bank
Fort Campbell Federal Credit Union
The Friends of Dunbar Cave
The Frist Center
Google
Heritage Bank
Paige King at Hodgepodge
The IRS
Mediaworks
Montgomery County and all of its departments
The Montgomery County Ag Extension Office
Montgomery County Democratic Party
Montgomery County Republican Party
Sheriff Norman Lewis and the Montgomery County Sheriff's Department
The Native Cultural Circle
Planters Bank
The Roxy Regional Theatre
Salvation Army
Silke's Old World Breads
The State of Tennessee and all of its departments
The Tennessee Highway Patrol
The Tennessee Legislature
The U.S. Army
The U.S. Marines
Visions Metaphysical Boutique
Wendy's
& last but most certainly not least Hank Bonecutter and WJZM 1400AM!
To add your Business or Organization's name to this list next year: Partner with us, send us your news releases, or become an advertiser with us!
Note: links were added automatically. If you would like your business name to automatically link when it appears in articles let us know!
Staff Writers

We would also like to thank our Staff writers:
Blayne Clements
Sue Freeman Culverhouse
and the newest addition to that list local Realtor Tim Cash
Congratulations Tim!
Contributors
Not every writer is a staff writer, our contributors make up the backbone of Clarksville Online and while they are too numerous to list individually we want to make sure they know that it is their contributions that make Clarksville Online the wonderful resource that it is!
We look forward to seeing more from each of them on Clarksville Online in the coming year!
About Bill Larson
Sections
News
Topics
New Years