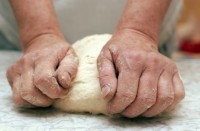 I've been cooking from scratch ever since I learned to cook along side Mother many years ago. I have been blessed to have learned from the best!  We've never eaten very much boxed, packaged, store bought food.  That was how I grew up. You raised what you ate and you didn't go buy a box of cereal when you could make bran flakes yourself.
Some time ago I made the decision to learn how to cook everything from scratch, even things that my family didn't make when I was a child. From creamed soups to crackers, I make it from scratch.
Even though I may not be a novice in the kitchen,the information in this post is written from a beginner's standpoint when it comes to soaking grains and beans and includes my observations and thoughts about the process. «Read the rest of this article»
Put it to good use with Trees to Trails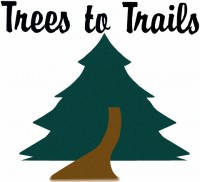 The Friends of Dunbar Cave are gearing up for their eleventh annual Trees to Trails project.
The first stage is the collection of Christmas trees. Remove all decorations including tinsel from the cut trees, drop them off at Dunbar Cave State park (401 Old Dunbar Cave Road). Christmas tree lots are encouraged to donate any leftover trees as well. The designated drop-off pile is located in the corner of the parking lot, at intersection of Dunbar and Old Dunbar Cave Roads.  Please remove all plastic coverings from the tree when you drop it off, and take them with you.  The park is open daily 8am until sunset. Trees will be accepted through January 10.
«Read the rest of this article»
Nashville – The Senate Democratic Caucus released a statement after receiving word that former Lieutenant Governor John Stanley Wilder (1921-2010) had passed away as the result of a stroke yesterday at the age of 88.
John Wilder was born in Fayette County Tennesee. He attended Fayette County Public Schools, and received his undergraduate degree from the University of Tennessee College of Agriculture, and a law degree from the Memphis State University (now the University of Memphis) Law School. He served in the U.S. Army during World War II, and served in extensively in City, County, and State Governments, including a stint as the Lt. Governor of Tennessee.
He was preceded in death by his wife Marcelle Ann Morton Wilder who passed away in 2004. Together they had two sons, Shelton Wilder and wife Judy of the Longtown Community and David M. Wilder and wife Patti of Collierville; four grandchildren, John Wilder III, of Longtown, Joseph C. Wilder of Knoxville, Jarod Wilder of Memphis, and Whitney Wilder of Collierville; five great grandchildren, John Wilder, IV, and Judith Suzanne Wilder, both of Longtown, Russell Wilder, Marcel Wilder and Ansel Wilder, all of Knoxville. «Read the rest of this article»
Under the law that existed until 1978 … Works from 1953 including: Casino Royale, Marilyn Monroe's Playboy cover, The Adventures of Augie March, the Golden Age of Science Fiction, Crick & Watson's Nature article decoding the double helix, Disney's Peter Pan, The Crucible….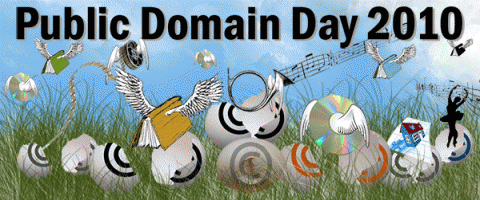 Current US law extends copyright protections for 70 years from the date of the author's death. (Corporate "works-for-hire" are copyrighted for 95 years.) But prior to the 1976 Copyright Act (which became effective in 1978), the maximum copyright term was 56 years (an initial term of 28 years, renewable for another 28 years). Under those laws, works published in 1953 would be passing into the public domain on January 1, 2010.
"We are the first generation to deny our own culture to ourselves. Almost no work created during your lifetime will, without conscious action by its creator, become available for you to reproduce or build upon."
«Read the rest of this article»