The Clarksville Parks and Recreation Department's weekly recreation report provides Clarksvillians with a glimpse at the activities and events that are available from the Parks and Recreation Department for them to enjoy together as a family. This weeks highlights include:
Christmas on the Cumberland
Family savings on Community Center ID Cards
Toddlers in Action
Zumba
Winter Gym
Last Night for Christmas on the Cumberland
Tonight will be the last night for the Christmas on the Cumberland event so be sure to visit the lights tonight if you haven't already this year.
We want to thank each of our generous media partners The Leaf Chronicle, the 5 Star Radio family including Q-108, The Beaver 100.3 FM, Z 97.5, and Eagle 94.3, Lamar Advertising, Clarksville Family Magazine, Charter Communications, TV Clarksville.com, WJZM, and Business Clarksville for supporting the event this year through promotion and advertising. We would also like to thank Wendy's of Clarksville, Kroger and Lowes for their sponsorship of some of the great programming seen through the event as well.
Christmas on the Cumberland was voted a Top 20 Event this year by the Southeast Tourism Society and grown to boast more than 30,000 visitors each and every holiday season. Admission to the event is free so don't miss your last chance to see it tonight.
Families to Save on Community Center ID Cards
Last week we told you about some savings for your family when you visit our community centers and we hope it will encourage you to take part in the great programs taking place in our centers. In an effort to make it more affordable for families to participate together, we are offering a price break for multiple children in a household starting with the New Year.
Adults and the first child in each family will continue to pay $5 for a community center ID card, which is valid for an entire year.  But families with two or more children will see a break in price after the first child.  Cards for the second child in a family will be just $3 and cards for each additional child will be $2.
We hope this will make it more affordable for families to enjoy all of the great programming our community centers have to offer such as youth sports and after school programs, adult group fitness, and open gym times. This new pricing went into effect January 2, 2010. All visitors to the community centers must have a valid community center ID card or they may purchase a one-day visitor's pass for $1.
Community Centers are still operating on modified schedules (12 p.m.-7 p.m.) on Monday, January 4 to accommodate students on Winter Break but the centers will resume regular schedules January 5.
Burt-Cobb Community Center will be closed January 11-17, 2010 for annual maintenance. We apologize for any inconvenience, but ID card holders may use their cards at Kleeman or Crow Center in the meantime.
The Community Centers are gearing up for the start of new class sessions including the return of Zumba and Toddlers In Action, but both will be held in new locations.
The Zumba craze is sweeping the nation and offers interval training sessions that incorporate fast and slow rhythms with resistance training set to Latin music. This 6-week program will begin in its new location at the Crow Center on Monday nights from 6:30 to 7:30 pm starting January 11.  Fees are $3 per class or $15 for the entire 6-week session plus a community center ID card.
And get ready for your toddler to have tons of fun in the Toddlers In Action class starting soon at the Kleeman Community Center. The class also starts January 11and will be held each Monday at 11 a.m.  Sign up now for the entire 8-week session and pay just $20, or pay a weekly fee of $3. All participants must have a community center ID card.
Toddlers in Action is open to all children ages 2-4 years and consists of fun activities that stimulate learning while encouraging positive and fun interaction with other toddlers. 
Winter Gym to Re-open this Week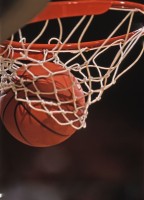 The Winter Gym Program at Byrns-Darden will make a return from Winter Break Tuesday night with free play basketball from 6 p.m. to 9 p.m. Everyone is welcome to participate in the Winter Gym Program, but youth age 13 and younger must be accompanied by an adult.  The program is open to the public Monday, Tuesday and Thursday evenings through March 31.
About Parks and Recreation
The Clarksville Parks and Rec Report and Parks Department press releases is written by Candice Tillman,  the Supervisor of Marketing & Public Relations for the City of Clarksville Department of Parks & Recreation.

Web Site: http://www.cityofclarksville.com/parks%26rec/
Email:
Sections
Arts and Leisure
Topics
Burt-Cobb Community Center, Byrns Darden Elementary School, Clarksville Department of Parks and Recreation, Community Center ID Cards, Crow Community Center, Holidays, Kleeman Community Center, Parks and Rec Report, Toddlers in Action, Winter Gym Program, Zumba