Premiere Gallery – Nashville artist Jason Saunders brings the outdoors in via the exhibition of his beautiful portraits of the Tennessee countryside. His works in oil will be on exhibit from Saturday, January 2nd,  through Saturday February 26th.  A reception is scheduled for Saturday, January 9th, from 6-9 p.m.  (Digital image above "Saunders1")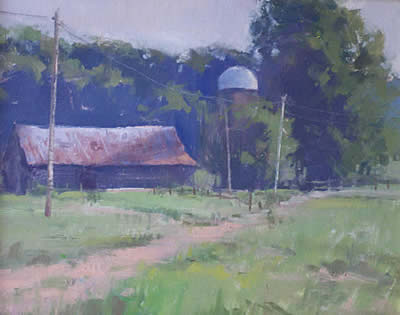 Ethel Smith Gallery – The works of members of the Nashville group Art Seen, encompasses multiple media and will be on exhibition from Tuesday, January 5th,  through Saturday, January 30th .   A reception to meet the artists is planned Saturday, January 9th, from 6-9 p.m.  ( Digital image above represents the group.)
Members Gallery – New works displayed by Tennessee Art League Members.
Poston Gallery – An exhibit of photographic works by members of the Tennessee chapter of the American society of Media Photographers debuts Saturday, January 2nd and remains on view through Saturday, January 30th . An opening reception to meet the artists is planned for Saturday, January 9th, from 6-9 p.m.
Gallery hours are 10 a.m. to 4 p.m. Tuesday through Saturday.  The Tennessee Art League is located at 808 Broadway.  For more information, call TAL @ 615.736.5000, or online at tennesseeartleague.org. Admission is free and open to the public.
Sections
Arts and Leisure
Topics
Americna Society of Media Photographers, Art Seen, Ethel Smith Gallery, Jason Saunders, Members Gallery, Poston Gallery, Premier Gallery, Tennessee Arts League