Higher Standards to Boost Protections and Service for Taxpayers, Increase Confidence in System, Yield Greater Compliance with Tax Laws
WASHINGTON – The Internal Revenue Service kicked off the 2010 tax filing season today by issuing the results of a landmark six-month study that proposes new registration, testing and continuing education of tax return preparers. With more than 80 percent of American households using a tax preparer or tax software to help them prepare and file their taxes, higher standards for the tax preparer community will significantly enhance protections and service for taxpayers, increase confidence in the tax system and result in greater compliance with tax laws over the long term.
To bring immediate help to taxpayers this filing season, the IRS also announced a sweeping new effort to reach tax return preparers with enforcement and education. As part of the outreach effort, the IRS is providing tips to taxpayers to ensure they are working with a reputable tax return preparer. «Read the rest of this article»
Nashville –  The Tennessee Human Rights Commission (THRC) will host a listening session in Clarksville, Tennessee. The board of commissioners will take this opportunity to hear all relevant concerns of the citizens in the Clarksville/Montgomery County area. This public meeting will start at 4:30 p.m. on Thursday, January 21, 2010 at the Hispanic Organization for Progress & Education (H.O.P.E.) offices at 102-A Strawberry Alley in Clarksville. «Read the rest of this article»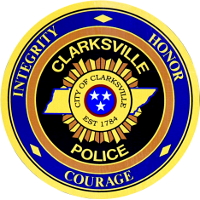 The Clarksville Police Department is taking applications for the next Citizen Police Academy (CPA) class which runs from March 9 – June 1, 2010.  Classes are held on Tuesday evenings from 6:30 p.m. to 9 p.m.
The CPA covers all facets of the Police Department's activities from administration to tactical operations. Citizens are given an opportunity to not only learn about Police Department functions, but also afforded a chance to participate in activities such as: police vehicle operations, firearms instruction, self-defense techniques, and use of force decision-making exercises. «Read the rest of this article»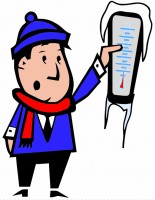 Winter is biting Clarksville Tennessee hard this week. We have had it relatively easy the past couple of years with minimal snow, and moderate temperatures but all that changed this year. The temperature today in Clarksville did not see above 30 all day and the projected temperature for this evening is in the single digits.
Prolonged cold can bring with it a myriad of issues from heating systems giving up the ghost to pipes bursting. A few things can be done to help reduce the chances that you become one of those 'left out in the cold' for lack of a better term: «Read the rest of this article»
New Name and Bachelor Programs Launched January 1, 2010
| | | |
| --- | --- | --- |
| | is now | |
Nashville – Draughons Junior College has changed it's name to the Daymar Institute. Draughons, a well?known and respected junior college in Tennessee offered certificate, diploma and associate degree programs in a variety of disciplines. The name change is in conjunction with a transition to a higher credential?level which will allow them to also offer Bachelor of Applied Science programs in Business Administration, Business Management, Criminal Justice Administration and Healthcare Administration (program availability varies by campus).
"Many of our students have chosen to advance their education and earning potential by earning a bachelor degree," said Mark Gabis, president of Draughons Junior College and Daymar College, "but until now they would have to transition to another institution to do so. Our students have been asking us to offer bachelor programs right here, with friends they know, faculty and staff they trust, and the academic excellence they can count on. We are very pleased to now be able to accommodate their requests through the launch of these new programs."
Founded in 1879 as a business college in Nashville, Draughons Junior College has locations in Nashville, Clarksville and Murfreesboro, Tennessee, as well as a campus in Bowling Green and learning sites in Clinton and Russellville, Kentucky. In 2000, Draughons joined the Daymar family of colleges, with 13 locations in Ohio, Kentucky and Indiana including a fully online campus, and 35 career tracks. Since joining the Daymar family of schools, Draughons has evolved and grown, adding new programs to meet the demands of the market; enhancing student and career services; and opening the Murfreesboro campus in 2003. «Read the rest of this article»