Everyone who files a federal tax return must determine which filing status applies to them. It's important you choose your correct filing status as it determines your standard deduction, the amount of tax you owe and ultimately, any refund owed to you.
There are two things to consider when determining your filing status:
First, your marital status on the last day of the year determines your filing status for the entire year. Secondly, if more than one filing status applies to you, choose the one that gives you the lowest tax obligation. «Read the rest of this article»
Monday, January 11, 2010, 8:00 p.m. to approximately 1:00 a.m.

Water service will be disrupted on S. Riverside Drive from Current Street to W. Washington Street beginning at 8:00 p.m. this evening to approximately 1:00 a.m. on Tuesday morning. Gas and Water construction workers will repair a fire hydrant on S. Riverside also resulting in closing the road to one lane of traffic from Thomas Street to Crossland Avenue.
It's just a few days away from what most people would call the biggest game in Saints history. I am finding myself so excited I can't sleep. I have to myself admit, I can't believe it. I seriously CAN NOT believe it. Think about it, how many times have the NEW ORLEANS SAINTS had a legitimate shot to actually win a championship?
No, this isn't "just a ball game". It's much bigger than that. Few things apart from God himself can bring people together like football.
While I want the win as much as anyone, I don't want to be selfish. There are other people that need and want this more than me. I seriously don't have time or energy to list them all, but the Saints are carrying the hopes of several thousand people on their shoulders. «Read the rest of this article»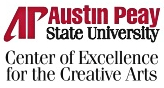 Dr. Dixie Webb, Professor of Art History and Dean of the College of Arts & Letter, will present a slide show and lecture on local folk artist ET Wickham, at the Customs House Museum and
Cultural Center auditorium, on the corner of Commerce and South 2nd Streets on January 14 from 2:00PM to 3:00PM in historic downtown Clarksville.
From 1950 to his death in 1970, ET Wickham created a bevy of statues which featured Indian chiefs, politicians, patriots, and religious figures. The record shows that during this period he built over 30 life-size concrete statues.  Wickham's art is a well kept secret and a cultural treasure trove. Sadly over the last few years the statues have been repeatedly targeted by vandals. His work is featured at the Wickham Stone Park for more information visit their web site.
Christopher Burawa, the Director of the APSU Center of Excellence for the Creative Arts pointed out "The philosophy behind the series is that Art can happen any time, any place". In our community the Center certainly fulfills that goal admirably.
http://www.youtube.com/watch?v=Q0qMpNBVzW0